Toasted Barley Salad with Pecans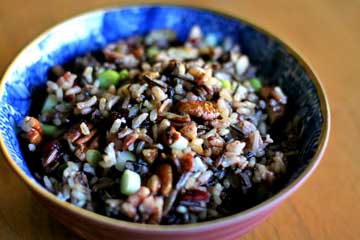 If you think of barley only in terms of beer or cholent, then this easy Barley Salad is a great introduction to preparing this wholesome grain as part of a delicious meal. Often overlooked, barley has a rich nutlike taste and a chewy, pasta-like texture.
It is high in fiber, so it promotes good digestion and barley has won over the hearts of those with cardiovascular risk factors. Not only are the current health studies touting barley, but centuries ago even the Talmud cited its curative properties.
The Rambam used barley as a standard of measurement, specifying the weight of a dinar, a gold bullion coin, in terms of the number of barley grains. So I guess you could say, barley is worth its weight in gold! More ways with barley
Toasted Barley Salad with Pecans~from Cooking for The King
1 cup pearl barley
2 cups water
1/2 teaspoon salt
3/4 cup pecans, chopped & toasted
2 medium carrots, cut into 1/4 inch dice
2 stalks celery, cut into 1/4 inch dice
1/4 cup fresh dill, chopped
1/4 cup finely green onions, chopped
2 tablespoons olive oil
2 tablespoons fresh lemon juice
1 teaspoon salt
1/4 teaspoon pepper
1. Place barley in heavy large saucepan. Cook over medium heat until pale golden, shaking pan occasionally, about 10 minutes. Add water and salt to pan and bring to boil. Reduce heat to medium-low, cover and simmer until barley is tender and broth is absorbed, about 35 minutes. Uncover and let barley cool.
2. Drain barley in a colander, rinse under cold water and drain well.
3. Toss barley with remaining ingredients in a large bowl, and season with salt and pepper.
Serves 6 ~ May make ahead
Active time: 15 minutes ~ Cooking time: 45 minutes
---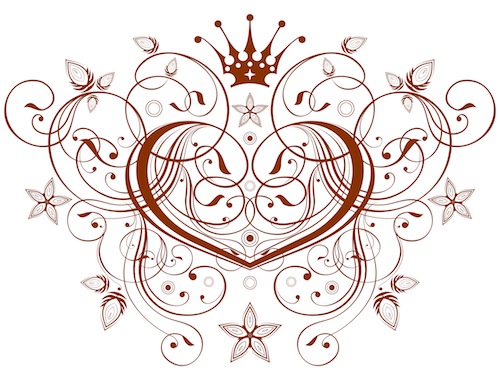 Queen in the Kitchen "Cook Once, Eat Twice" idea~
Barley Stuffed Tomatoes:
Cut tops from tomatoes, scoop out pulp and reserve for another use. Sprinkle insides of tomatoes with salt and pepper and invert on paper towels to drain for one hour. Fill tomatoes with Planned Over Toasted Barley and Pecan Salad and place snugly in baking pan. Add water to 1/2" depth in the pan. Cover with foil and bake at 375 degrees for 20 minutes. adapted from vegetarian.about.com
---
Cooking for The King: The book of Torah insights, recipes and practical tips designed to bring majesty to the mundane.