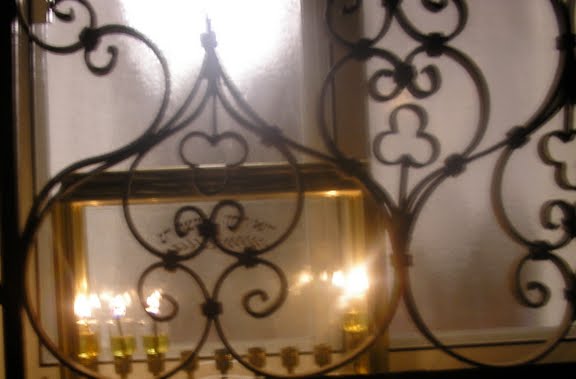 I hope you and those around you are having a deLIGHTful Chanukah!
The candles of Yerushalim flicker, welcoming thousands of Israeli tourists home into the Old City walls. They come from kibbutzim as far away as Eilat and neighborhoods as close as Musrara. All to be warmed by the closeness to the HarHaBayit we long to rededicate again, may it be soon.
Our visitors also bring excitement and warmth to the Jewish Quarter residents as they gather around our Chanukiot and sing MaOtzur along with us. See my blog about the exciting phenomenon.
It's a phenomenon that has grown exponentially! Tour guides have been calling in the past few weeks to see if we'd be interested in inviting their groups into our homes. You see, just seeing the Chanukiot in our windows is no longer enough for them. Our visitors want connection. They want to feel Chanukah from the inside out, no longer content to know Jews live in these walls, they want to see it with their own eyes.
Tomorrow night we, two fairly recent middle aged olim from Atlanta, GA, will be be hosting a group of Sabras. War-weathered, optimistic, family-oriented, fellow Jews....just like us. And we cannot wait to meet them, share the mitzvah of lighting our menorah just steps from where the miracle took place. And then they'll come into our home and we'll tell them our miracle story about how we got here. And I'll have little plates of these delicious tahini cookies to serve them with hot tea.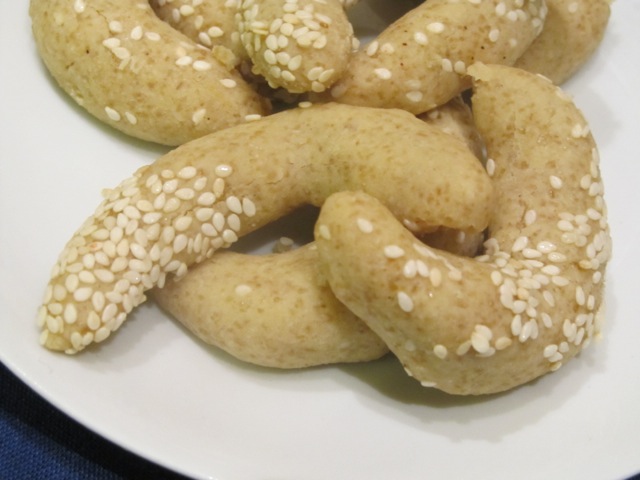 Their warmth, our words and a few cookies later, we'll be friends. And I really do hope one of them will knock on our door one day and ask for the recipe. Enjoy.

~Tahini Cookies from The Kosher Channel
~& Cooking for The King~

Wishing you and all whom you love a warm Chanukah Samayech!
Thank you for subscribing, I truly enjoy having you in my kitchen with me.
~Renee

www.thekosherchannel.com
renee@thekosherchannel.com