Leftover fruit?
Frugal Ideas for Planned Over Fruit Salads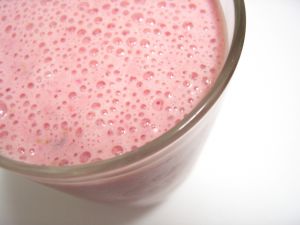 Leftover fruit salad soon becomes only a memory of its beautiful and refreshing beginnings. As soon as fruit shows signs of softening and it is no longer fit to be served fresh, try one of these Planned Over frugal recipes:
Fruit Smoothie ~In the blender or food processor combine 1 cup soft fruit with 1/4 cup milk, soy milk or yogurt and 1 tablespoon honey. Blend until very smooth.
Puree soft fruit with enough sugar or honey to mildly sweeten. ~
-Swirl into plain yogurt.
-Mix with softened cream cheese for spreading on bagel or crackers
-Drizzle over ice cream
Chutney ~Place 2 cups peeled and cut fruit in a saucepan with: 1/2 finely chopped onion, 1 tablespoon brown sugar, 1 tablespoon cider vinegar, 1/4 teaspoon ground ginger, 1/4 teaspoon salt, 1/4 teaspoon pepper. Add water to almost cover. Simmer 15-20 minutes until water is almost evaporated.
-Serve as a condiment for grilled chicken or beef.
-Mix with mayonnaise as a sandwich spread.
Fruit Cobbler ~Preheat oven to 350 degrees. Pour 2 cups fruit in 9" round casserole or tart pan. Add 1/2 cup of juice such as orange, or apple. Top with one box yellow cake mix and drizzle with one stick of melted margarine. Bake for 40 minutes until top is golden and bubbly. (Works best with summer fruit such a berries, peaches, plums.)
Make the original recipe for leftover fruit, Linda's Simple Fruit Salad.
---
Cooking for The King: The book of Torah insights, recipes and practical tips designed to bring majesty to the mundane.