A New Year's message:

As a reader of the Queen in the Kichen newsletter, you know that The Kosher Channel is not like any other cooking website and Cooking for The King will iy"H be unlike any other kosher cookbook. And I imagine that you are tuning in to this message because you are someone who yearns for deeper meaning in her day to day undertakings, so I truly hope you are finding more joy and fulfillment as the mainstay of your home through this channel. I am grateful for all of you who have written to tell me just that. (see what women are saying here)
The Jewish people have been built and rebuilt, answered and saved, led and inspired by women just like you. We have changed history, mostly from inside the fortresses of our homes. Today the threats to our survival are very real and once again we are teetering on a dangerous precipice. Israel is surrounded by hostility, our children are influenced by the unabashed immorality of the prevailing culture and over half of our holy Jewish brethren have no idea of their precious heritage. Once again, our leaders tell us, it will be the women who arouse Hashem's compassion to save. Will you be among them? As a reader of this site, I think you will.
As the Yomim Noram approach, Hashem's compassion for us as a nation and as individuals is at it's peak. We are judged the way we judge others. We want forgiveness, so we forgive. We want to be helped, so we help others. We need compassion, so we are compassionate to others.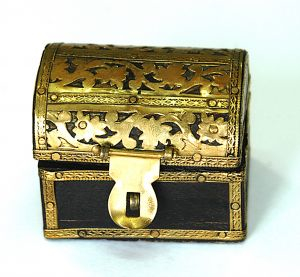 Our Gedolim say the greatest compassion we can have is to love those Jews far away and bring them closer to their Father. What greater nachas can we give a parent than to help His child find his way home? What greater gift can we give a Jewish neshoma than to help restore her rightful inheritance?
There are literally millions of Jews who will not dip an apple in honey this Rosh Hashanah. You, yes you-daughter of The King-can make a difference. Invite someone who you know will not have a taste of a proper Yom Tov. Send them a card or a meaningful gift. When you let an unaffiliated Jew know that you count them in K'lal Yisrael then they will be counted among those who crown Hashem King this Rosh Hashanah. You will then bring the Almighty much nachas and draw His compassion into the world when we so badly need it.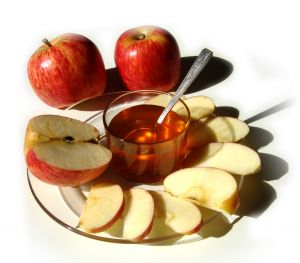 Rebbetzen Kanievski was quoted this week saying that outreach is the most important mitzva today & we must help others come home to Hashem immediately.
May you, and every member of k'lal Yisrael, have a sweet, healthy, abundant year!
K'tiva v'kima tova, May you be written and inscribed for good.

Of course, I cannot leave you without some recipes and menus to make your Yom Tov meals fit for your royal family and guests!
Click here for your
~ Queen of the Kitchen~
Coronation Feasts for a Four Day Yom Tov
on The Kosher Channel.

Inspiration is just a click away:
Now you're Cooking... for The King.
Thank you for subscribing, I truly enjoy having you in my kitchen with me.

~Renee
Queen in the kitchen.... Cooking for The King

Please tell me what YOU think of The Kosher Channel.com here!