Queen in the kitchen style~ Kosher Cooking Lessons in Jerusalem
See videos for just a taste of my kosher cooking lessons
Who are the classes for? Jewish women ages 16 and up only
~option one: Private class for your choice of friends or family members.
~option two: Join any open class on the schedule.
When are the classes? Now scheduling for April-June. Inquire below.
Where are the classes held? In my kitchen, an up to date space in a 400 year old home located in the Jewish Quarter of the Old City of Yerushalayim, ir hakodesh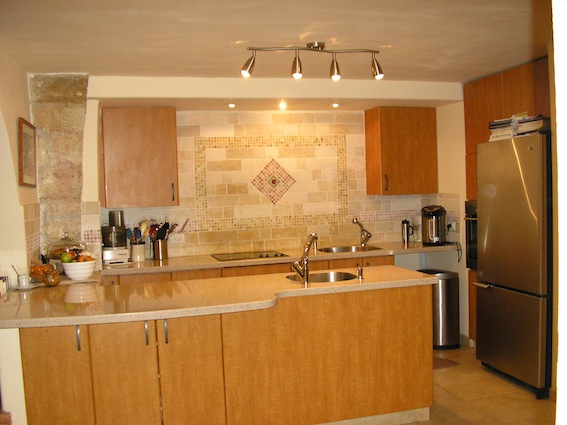 What is the standard of kashrus? Meat: Rav Rubin, Eidas Haredis.
Fish, fruits and vegetables: Mehadrin Yerushalayim.
Here is the list of reliable hechsherim for product supervision.
Kashrus shailos submitted to Rabbi Shalom Gold of the Old City.
Private classes may be able to special request hechsherim/supervision.
What is the cost?
~The Queen in the Kitchen Cooking Class is 150NIS per person all inclusive, based on a class for 5 people.
~Seminary presentation for 10-15 young women is 600NIS plus out of pocket expenses.
How do I sign up? To reserve or find out more, just contact me here:
....I truly look forward to having you in my kitchen with me!