The Salads Recipes and More
Eating is about connecting, says Rabbi Akiva Tatz in his book Worldmask   Sharing bowls of eye-appealing spreads, nibbles and dips together breaks the ice and bonds those around the table. Bonding with others is an important aspect of eating......
Below you will find links to fresh salads recipes: side dish salads as well as delicious kosher appetizer dips and spreads.  As with any recipe, and more so with salads, start with the best quality, freshest ingredients, add a sprinkle of love and you are assured of great results. ~ I hope you enjoy making, serving and sharing my favorite salads.

---
---
Delicious salad dressings:
---
MORE TRIED AND TRUE SALAD RECIPES IN "COOKING FOR THE KING"
from the Chanukah edition: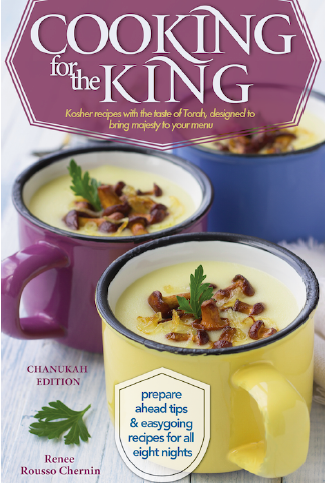 Meet & Greek Salad
Radish & Orange Salad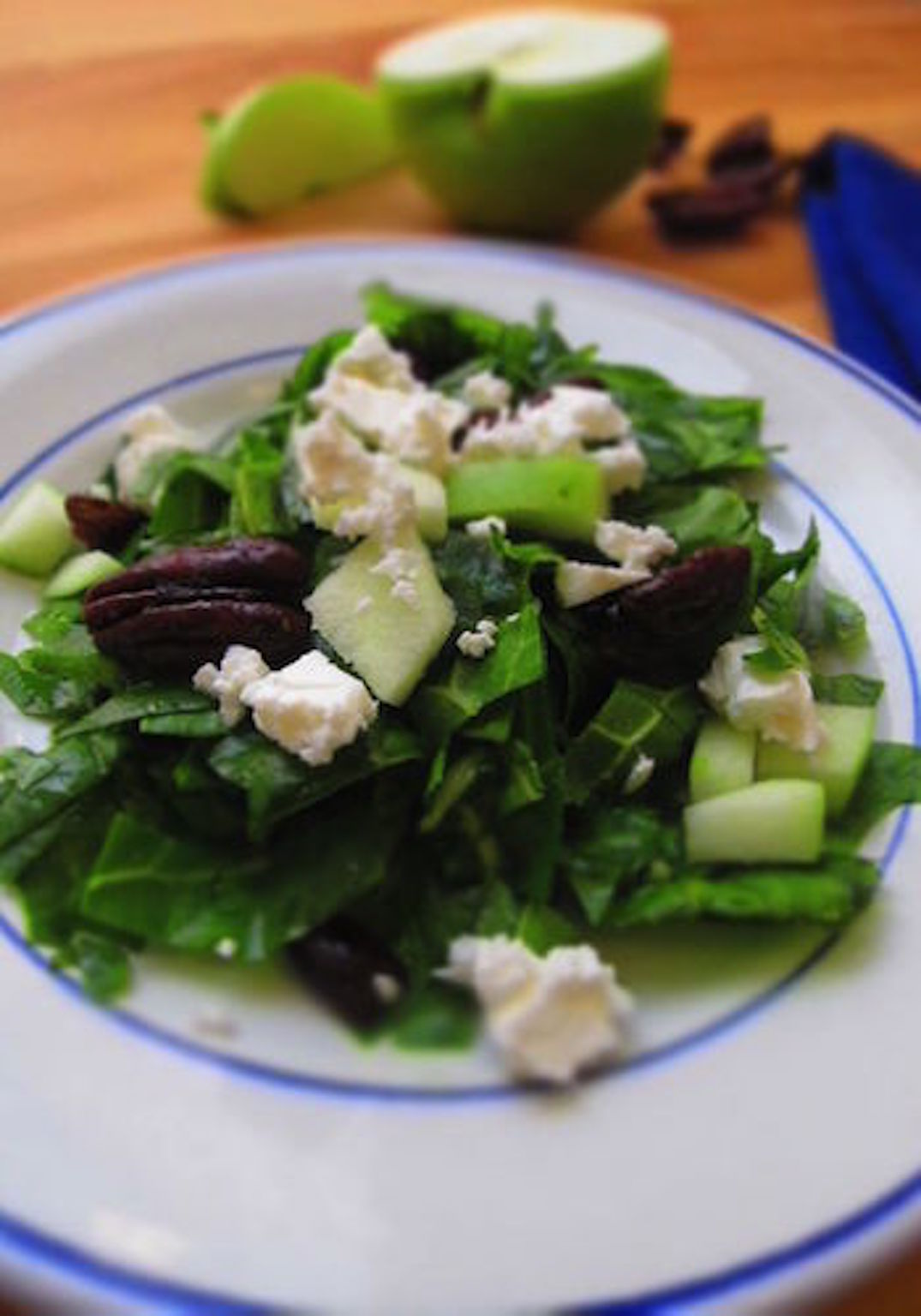 Nuts About Kale Salad
---
from the Rosh Hashanah edition: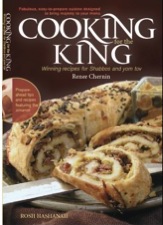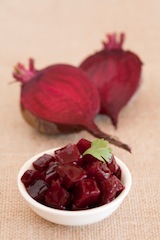 Ginger Beets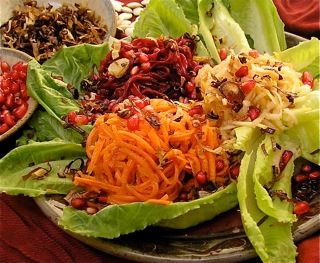 Siman Salad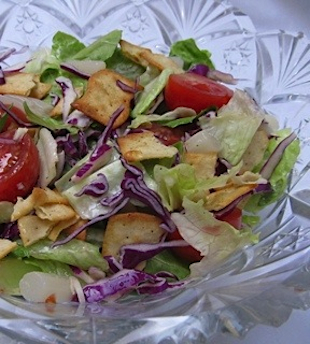 Nish Nosh Salad
---
Cooking for The King
: The book of Torah insights, recipes and practical tips designed to bring majesty to the mundane.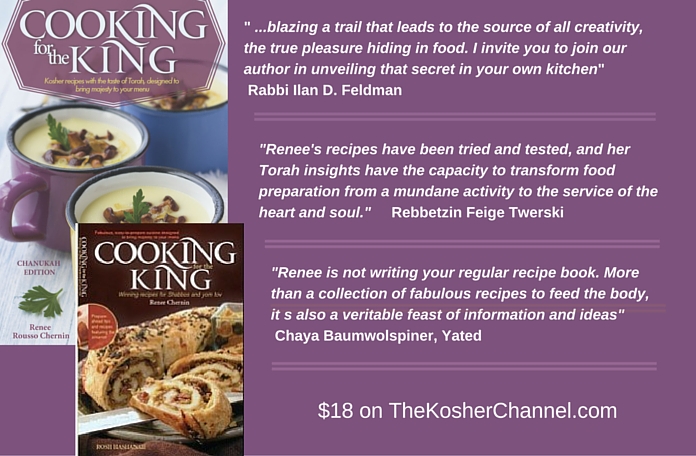 ---