Sukkot Recipes and Menus
tasty, traditional, tried & true~
Here are our favorite Sukkot Recipes from The Kosher Channel. It's a tempting assortment of the "Tried and True," "Back to Basics" and "Elegance with Ease"
Queen in the Kitchen
Collections. So I truly hope you have
fun
planning your Sukkos menus with me. Remember, you can always
email me if you have any questions
and please tune in again soon for more Torah tidbits, recipes and tips designed to bring majesty to the mundane~
Cooking for The King's
Sukkot Recipes
The Bread Recipes
The Queen it the kitchen Challah Recipe~ This challah recipe is about much more than its mixture of flour, water and oil
Olive Oil Dips~ anoint your challah in good health
Onion and Garlic Twirls~make these easily with a pound of your regular challah dough and an abundance of garlic and onion
The Appetizer Salads Recipes
Homemade Chummus~coming soon
Onion Oblivion~you'll be looking for more than bread to spread this on
The Fish Recipes
Oven Barbecue Salmon~this easy sauce will surprise your taste buds
Kosher Fish Louis~The King of Salads makes a great presentation
Persian Stuffed Fish~make with salmon, tilapia or halibut as a main dish or appetizer
Signature Salmon Quiche~everyone asks for this recipe and now it's yours, too
The Soup (for the soul) Recipes
The Bean and Barley Soup~Elegant and easy
The Harvest Bisque~velvety butternut squash soup, perfect for chasing away the chills
The Kosher Chicken Gumbo~gets rave reviews from Queen in the Kitchen readers
Garden Chili~ This easy vegetarian chili is a family pleaser. Easy on your time and economical, too
The Most Delicious Meat Recipes
Beef Bourguignon~the best kosher beef bourguignon recipe is on The Kosher Channel
Elise's Deli Roll~Elise is no ordinary girl, neither is her deli roll
Surprise Meat Roulade~with step by step video instructions
Fired Up London Broil~this will become a regular at your yom tov table
Tex-Mex Stuffed Peppers~colorful and crowd pleasing, almost a meal in one dish
Most Requested Honey Curry Chicken Recipe~goes on the grill or in the oven, make a lot, they'll surely want leftovers
Southern Smothered Chicken~a simple one dish meal for fall off the bone chicken
Oven Fried Chicken~ moist and delicious every time, a great make ahead chicken recipe with a planned over recipe for an encore
Herbed Breast of Turkey Our favorite way to enjoy moist turkey every time, a "best of" Sukkot recipes from Cooking for The King
The Salads & Sides
My New Quinoa Salad Recipe~it's a Queen in the Kitchen recipe, so include your favorite veggies
Chick Chock Salads Mix~a time and energy saving tip
Snappy Slaw~this salad just gets better in the fridge, so you can happily serve it several times over the three day yom tov
Forgotten Zucchini~good warm or room temperature and it works with green beans too
Luscious Leeks with Bell Peppers and Pine Nuts~meltingly rich vegetables for an elegant side dish
Easy Carrot Marsala~adults and kids alike will enjoy these
Southern Sweet Potato or Pumpkin Pie~everyone's favorite whether you are from the South or "out of the South" (bless your heart)
Stuffed Baked Potatoes~stock your freezer with these, and you'll thank me! (hint hint)
Whipped Butternut Squash and Sweet Potatoes~I just served this for Rosh Hashanah and it was a huge hit
Simmering Persian Stew~rich in spices with butternut squash or carrots, prunes
There's Always Room for Something Sweet
Cinnayums!~keep these mouth watering cinnamon rolls around to offer your visiting sukkah hoppers
Sephardic Rosca~homemade cinnamon bread
More Desserts here~I'll just leave it up to you!
The Planned Overs
Lots of leftover food?
Here are fresh ideas to extend the life of your Sukkot recipes:
Brunswick Stew~A Southern Classic for what to do with the "leavin's"
Fajitas~Fun in the sukkah and freedom for the cook starts with planned overs
Pounds of Potatoes?~Great! Now you've got the makings for easy knishes and borekas
Everyone loves Tamale Pie~planned over chili + cheese + soft taco shells= one easy family dinner in the sukkah
Planned over Oven Fried Chicken~may be even better the second time around
---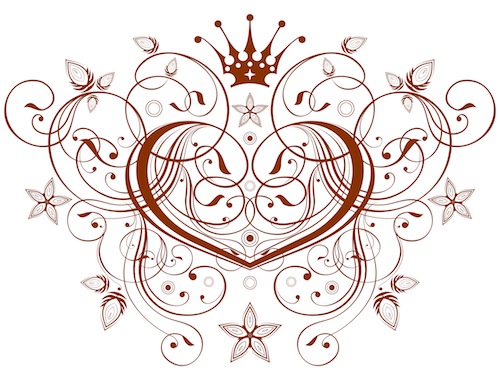 Many say, and I agree, that Sukkot recipes and meals should be simple & here's why....
Have a wonderful chag!
---
recipes & writing from Cooking for The King by Renee Chernin
The book of Torah insights, recipes and practical tips
designed to bring majesty to the mundane.
---
Cooking for The King by Renee Chernin ~ The book of Torah insights, recipes and practical tips designed to bring majesty to the mundane.
---