Easy Oven Barbecue Salmon




AND MENU PLANNING HINTS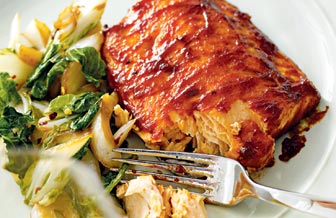 This Barbecue Salmon recipe has a sauce with a surprising combination of ingredients. The whole gang will enjoy this refreshing twist so much, it's sure to become one of your favorite baked salmon recipes.
I always like to give the Jewish woman more than a simple new recipe to try, there's so much more to running a home. I know you appreciate time saving tips like "Cook once-eat twice recipes, and delicious menu planning with Planned Overs. With some Queen in the Kitchen basic, this barbecue salmon recipe becomes Chipolte Salmon Cakes, the beginning of another delicious meal.
OVEN BBQ SALMON
1 cup ketchup
1 cup honey
1/4 cup deli mustard
5 slices pickled jalapeno pepper, minced
2 tablespoons cider vinegar
1 teaspoon liquid hot pepper sauce
1 tablespoons curry powder

2 teaspoons paprika
2 teaspoons tamari or soy sauce
1 garlic clove, minced
1 teaspoon Worcestershire sauce
juice of 1/2 lemon, 1 tablespoon
3 lb. salmon fillet

1. Preheat oven to 350 degrees. In a medium bowl, whisk together all ingredients except salmon.
2. Place fish in a foil lined baking pan. Pour sauce over entire fillet. Bake in preheated oven 20 minutes until thickest part of fish flakes easily with a fork. Do not overcook.
Serve warm or cold as a main course or appetizer. Also good in in Fish Tacos. 
Makes: 10-12 servings   ~   Can make ahead   
Will keep covered in the refrigerator for three days.
Active time: 10 minutes   ~   Cooking time: 20 minutes
---
---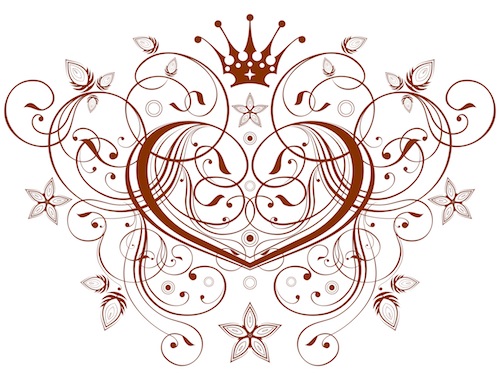 ---