| | |
| --- | --- |
| Photographed by Chayim B. Alevsky | So, you are planning cozy Hanukkah meals for family and friends gathering to celebrate together, as always~with food!  It's wonderful to have Hanukkah as our oasis of warmth and light in the middle of a cold dark winter.   |
But we still have our mantle of daily responsibilities to take care of. How can we handle it all with a smile?
First, remember that our dedication to family and community is a mantle of royalty. We sometimes feel a  burden that keeps us from our mission in life. This IS our mission.  If you run a home, you have a leadership role, and every leader must have a PLAN (click here for the page with the Queen in the Kitchen Chanukah Meal Plan).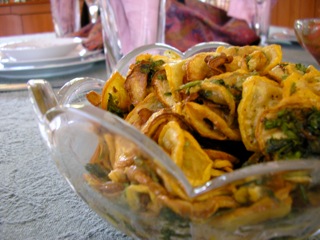 Starters & Sides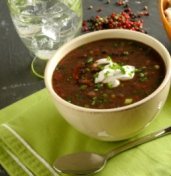 Soups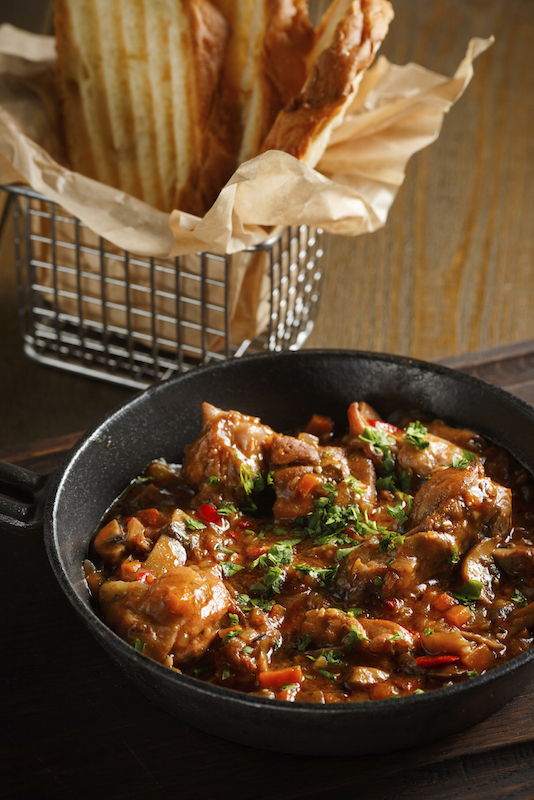 Meat Recipes
Dairy Recipes
Sweet Endings
---
Easy  and  Elegant,  Cozy  and  Comfortable: Warming Winners everytime
See the Hanukkah Meal Plan ~from Cooking for The King & theKosherChannel.com
~26 Mix and Match Recipes for 8 Hanukah Nights~  
---
Hanukkah is a holiday bursting with meaning, ideas that we can apply to our daily lives. We eat traditional foods fried in oil at our Hanukkah meal to remind us of the miracles and bravery, and the dedication and purity of our forefathers ~attributes accessible to every Jewish woman as we build ourselves, our family and community.
Cooking for the King is your go-to guide for recipes, cooking tips and inspiration to help you get the most out of Chanukah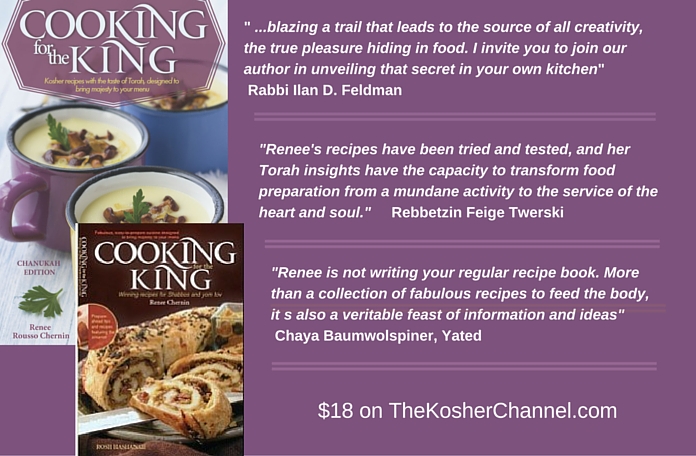 ---