Sep 12, 2014
Get the Most out of this Elul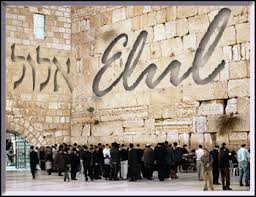 As a KosherChannel reader, you are tuned-in woman. You want to get more out of life, out of your relationships and out of your days.
Rosh Hashanah is the time we examine those choices we make in our daily lives. We make choices all day, when to rise, what to say, whom we connect with and where to place ourselves. Some of these "choices" are really obligations over which we have little control. The one area we have total choice is HOW we approach every moment of our day.
Lack of control makes us feel overwhelmed. Are you the control freak who puts too much on her plate? The victim of your powerlessness? Or, are you the martyr, who sacrifices her own needs for her duties? Believe me, I have been all three!
What changed? Well, truthfully, I have to keep working on change. The control freak, the victim and the martyr all need one thing. Compassion. We have to show compassion first to ourselves, accept that we are flawed, but well-meaning. This gives us the clarity to know our deepest yearning is to connect and to perfect.
This is how Hashem sees you. When we know this, we can we start to see that He is pouring compassion on us all day. In Parshat Teruma it says, "Make me a mikdash (sanctuary), and I will dwell within them." The great commentator Rashi notes that grammatically, it should say "I will dwell in it." Rashi explains that G-d wants every Jew to make our physical space: our home, apartment or dorm room, a place where we recognize that our loving Father is involved in every moment of our life. We only need to choose to invite Him in. This is what Elul is all about.
~Rosh Hashanah menu ideas served up here....
This is why I wrote Cooking for the King. I want to help women to build a bridge between the tasks, appointments, distractions of our every day lives and our ultimate purpose as Jewish women.
Our purpose? To take the mundane and make it majestic.
As we prepare for the awesome days of Rosh Hashanah, Cooking for the King is your companion. As you shop and schlep, cook and look for the perfect recipes, you can count on this small, beautiful volume to give you renewed focus. May your efforts to connect and perfect be met with great success~ both in and out of the kitchen.
~Renee
Cooking for the King, recipes for life
Click here for free Rosh Hashanah recipe links: The Kosher Channel and Cooking for the King are your source for Rosh Hashanah menu ideas.