Kosher Chicken Pot Pie




Queen in the Kitchen Style, your style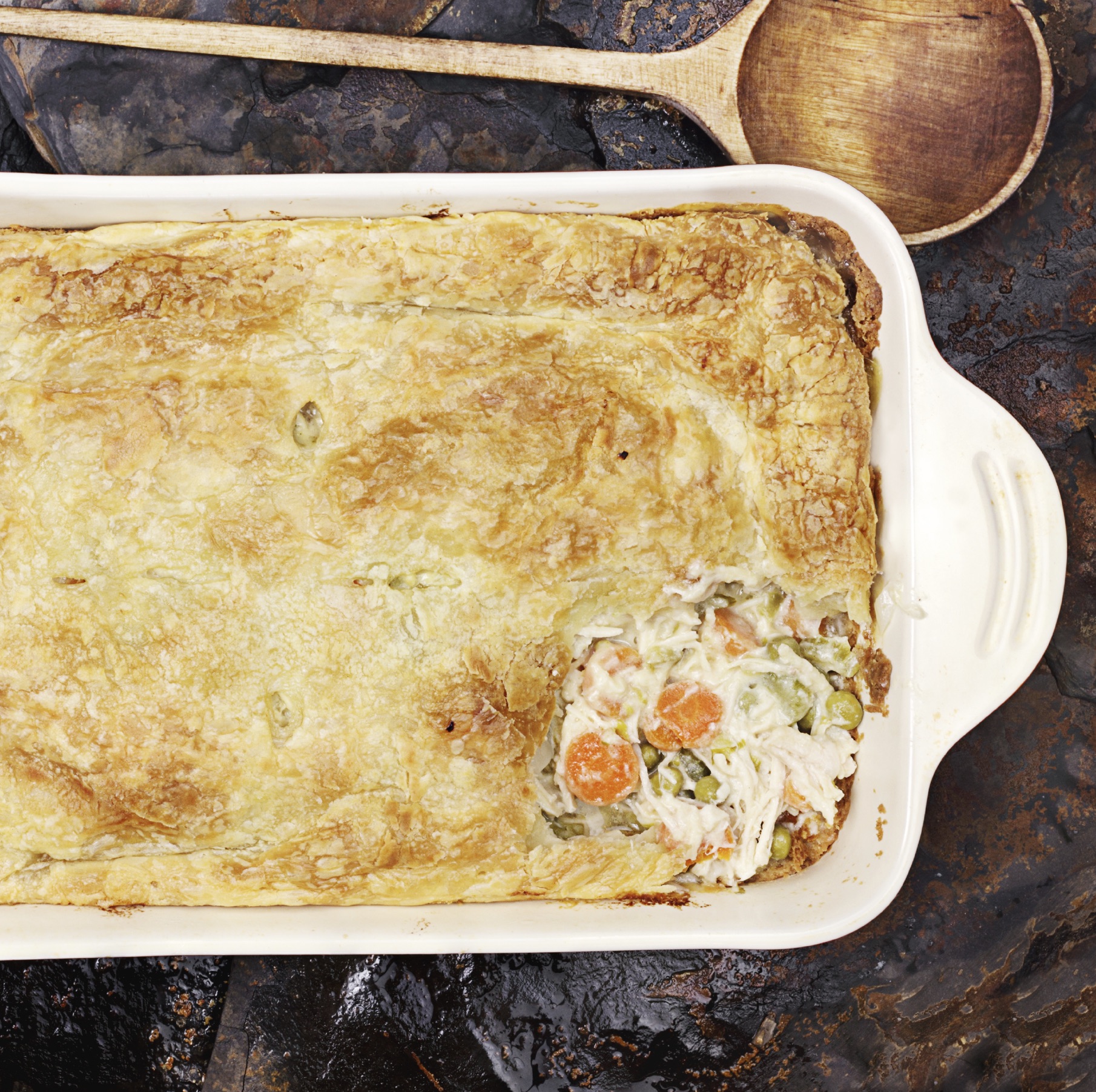 How to make Kosher Chicken Pot Pie when most 5 star ratings come from recipes using milk &/or cream?  I've found the answer (thank you Chowhound).This recipe is homey, creamy and made with ingredients you probably already have on hand.  
Got leftover chicken?  (No? the go right out and get yourself a rotisserie chicken-if you are lucky enough to have a kosher place nearby) I generally make extra just so I can make this recipe which gets me accolades and happy people all around. Unless we have unexpected guests, which happily happens, I've got my kosher chicken pot pie ingredients ready and waiting, so totally worth the extra effort.
 Great Sukkot recipe!

---
Kosher Chicken Pot Pie
3 cups your choice of 3-4 vegies in bite sized pieces: peas, corn, celery, carrots, green beans, mushrooms or potato
1 medium onion, diced
1 garlic clove, minced
1/4 cup vegetable oil
½ cup all-purpose flour
1 teaspoon salt
1 teaspoon ground pepper
1 teaspoon dried herbs such as thyme, parsley, herbes de Provence or Italian seasoning (not all at once!)
1/2 teaspoon onion powder
1/2 teaspoon turmeric
2-2 1/2 cups chicken broth
¼ cup mayonnaise, optional for a richer flavor sauce
2-3 cups shredded cooked chicken or turkey meat
1 box puff pastry or homemade dough (see below)*
1 egg, beaten 
 1. Preheat an oven to 425F° / 220°. Spray or grease a 9 x 12" or 13" baking dish.
  2. Heat the oil in a large saucepan over medium heat, and cook the vegetables and onion until soft and onion is translucent, about 8-15 minutes. Stir in the flour, salt, pepper, onion powder, dried herbs and turmeric. Cook, stirring for about 5 minutes to soften the flour flavor. Slowly stir in 2 cups of the chicken broth, cook stirring until the mixture comes to a simmer and thickens. Remove from heat; stir the mayonnaise if using until well combined. Add more chicken broth if needed to reach desired consistency. Sauce should by like gravy, coating the back of a spoon and be neither runny nor thick. Stir in the chicken.
 3. Pour filling into prepared baking dish. Top pie with crust. Pinch and roll the top and bottom crusts together at the edge of each pie to seal, or allow to drape over the sides for a rustic look. Brush with beaten egg. Cut several small slits into the top of the pies with a sharp knife to release steam.
 4. Bake in the preheated oven until the crust is golden brown and the filling is bubbly, 35 to 55 minutes. If the crust browns too quickly, cover the pies with aluminum foil after about 15 minutes. Cool for 10 at least minutes before cutting and serving.
 Active time 30 minutes with pre-made dough.    Total time 1 hour, 30 minutes
__________________________________________________
Planned Overs intentional leftovers that busy cooks depend on.
Click here for more Planned Over Recipes.
~QITK tips~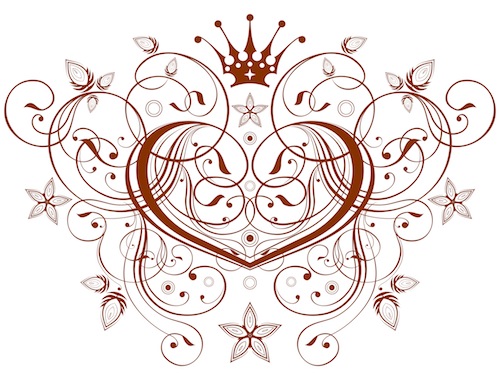 *Can divide between two smaller pans. Such as 2 (9 inch) unbaked pie crusts. Remove crusts from pans, pour in filling and top with thawed crusts.  Adjust cooking time by about 15 minutes less.
Can make ahead. Can Freeze (best not to freeze potatoes To freeze: Finish through step 2. Allow the filling to cool completely before continuing through step 3. Use an aluminum or freezer to oven pan. Wrap well, label and place in the freezer.  When ready to use, remove from the freezer, unwrap and place directly in a preheated 375F° oven. Bake until lightly browned and bubbly,  45-50 minutes for the full recipe, less if you have divided it.
---