Passover

Brisket ~mama's best overnight recipe

                 A kosher for Passover Recipe. A Keeper for All year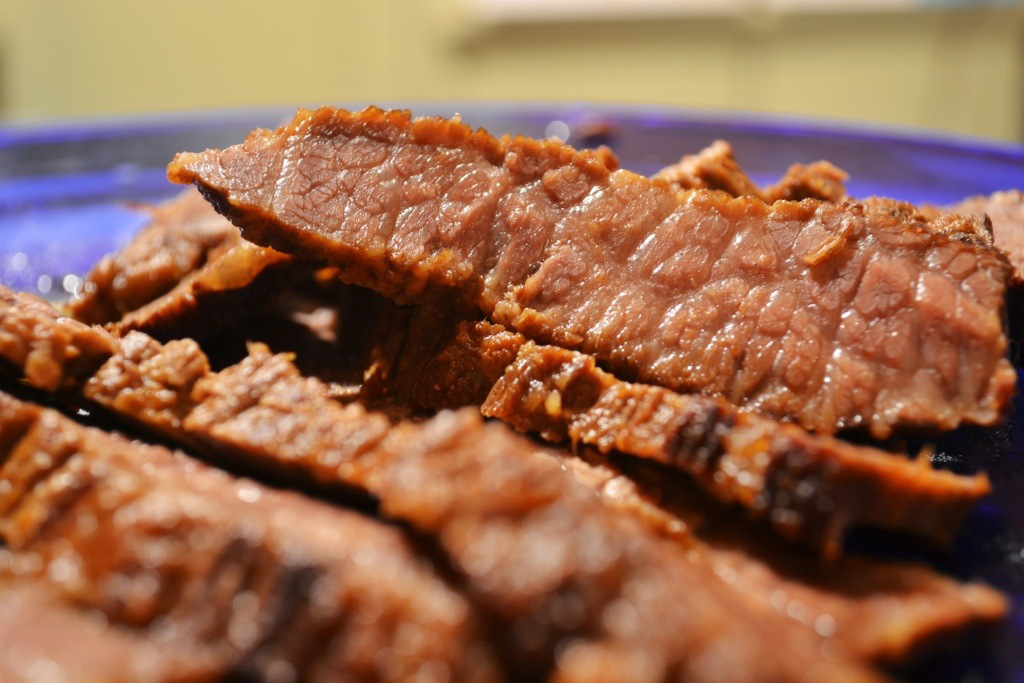 This Passover brisket recipe may be kosher for Passover, but once you try it, you'll want to make this melt in your mouth brisket recipe all year long.
It cooks overnight while you sleep, so it's the perfect make ahead brisket recipe. Just be sure to chill it before slicing.

---
The Passover Brisket Recipe

that you'll want to make all year
5-7 pound first cut brisket or top of the round
1/4 cup brown sugar
1/4 cup ketchup
1 tablespoon Kosher salt
1 teaspoon garlic powder
1 teaspoon sweet paprika
1 teaspoon cinnamon
1 teaspoon unsweetened cocoa powder
1/2 teaspoon cayenne pepper
1/2 teaspoon freshly ground black pepper
1/4 teaspoon white pepper
1 cup coca-cola
1 (14-ounce) can crushed tomatoes
1. Preheat oven to 400F degrees. Place two layers of large heavy duty aluminum foil on a baking pan. Center beef on foil, there should be a border of several inches of foil uncovered by beef.

2. Combine sugar, ketchup, salt, garlic powder, paprika, cinnamon, cocoa and the peppers and rub all over meat. Mix cola and tomatoes together and pour over all. Cover with another double layer of heavy duty foil, fold edges together twice to create a tight seal.
4. Place pan in preheated oven for 30 minutes. Lower heat to 200 degrees and cook for 7 to 8 hours.
5. Remove from oven and refrigerate. When completely cooled, remove from pan to a cutting board and using a sharp, non-serrated knife, cut slices of desired width-always against the grain.
6. Serve with warmed pan juices.
Makes: 12-15 servings ~ Must make ahead, can freeze
Active time: 20 minutes ~ Cooking time: 8 hours
a kosher for Passover Recipe
---
---