Red Bean And Barley Soup

Elegant or Everyday 
Hearty brown, white and red bean and barley soups are great for fall and winter evenings. I experimented with several versions before settling on this deliciously satisfying recipe. I knew it was a winner when I came into the kitchen one Friday night  and found one of our guests literally licking the empty pot with his finger!
Simple ingredients, red bean and barley, rise from humble to majestic with a last minute stir of good red wine and rich garnish with sour cream.
Red Bean and Barley Soup Recipe
1 cup dried red kidney beans, soaked overnight, see note* or 4 (15               ounce) cans 2 tablespoons olive oil
2 stalks celery, chopped
2 carrots, peeled and chopped
1 onion, peeled and chopped
1 garlic clove, minced
5 cups water

1 bay leaf
1 cup barley
1 teaspoon salt
1/2 cup dry red wine for optional finish, see note below**
3/4 cup (pareve) sour cream for optional finish, see        note below**

1. Heat oil in a medium soup pot over medium heat. Add celery, carrots and onion. Cook, stirring occasionally, 8-10 minutes or until vegetables are wilted and tender. Lower heat to medium low and add garlic. Cook, stirring, for about 2 minutes until garlic is fragrant. Do not allow garlic to brown.
2. Rinse and drain beans. Add beans, water and bay leaf to vegetables in soup pot. Bring to a boil, stir and lower heat. Simmer soup, uncovered, for one hour. If using canned beans, simmer 20 minutes.
3. Remove bay leaf. Using an immersion blender, puree the soup. Alternatively, puree soup in batches in the work bowl of a food processor. (Use caution when processing hot liquids, it is best to wait until the soup cools for this variation of step 3.)
4. Add barley and salt and simmer, uncovered for 30 minutes.
*To soak beans, rinse well, then place in a bowl with water to cover by about 2". Cover and let stand at room temperature at least four hours, preferably overnight. (you may need to add water before serving, as the barley will continue to absorb and thicken soup)
**Wine adds depth and character to plain fare and elevates these humble bean and barley soup ingredients to a refined place on the Shabbos Table. To serve, ladle Red Bean and Barley into soup bowls. Top with a dollop of (pareve) sour cream and/or dtizzle with 1-2 teaspoons dry red wine.
Makes: 10-12 servings ~ Can make ahead
Active time: 30 minutes ~ Cooking time: 1 hour, 30 minutes
---
---
Incredibly good soups you'll only find in Cooking for the King: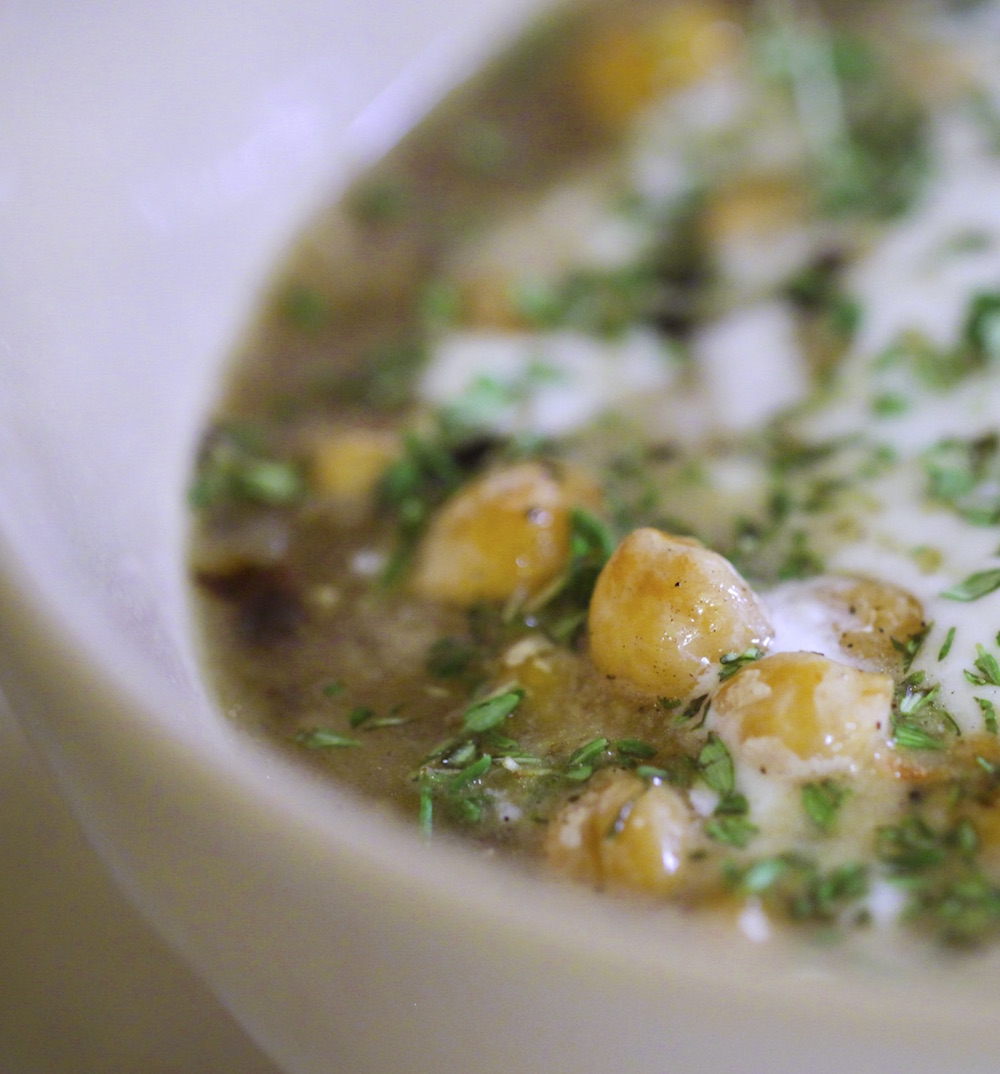 Sephardic Chicken & Chickpea Soup
Harvest Bisque
The King's Cabbage Soup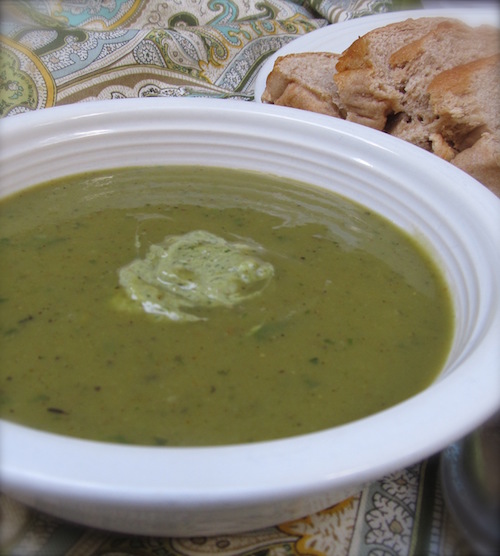 Guilt Free Creamy Pareve Zucchini Soup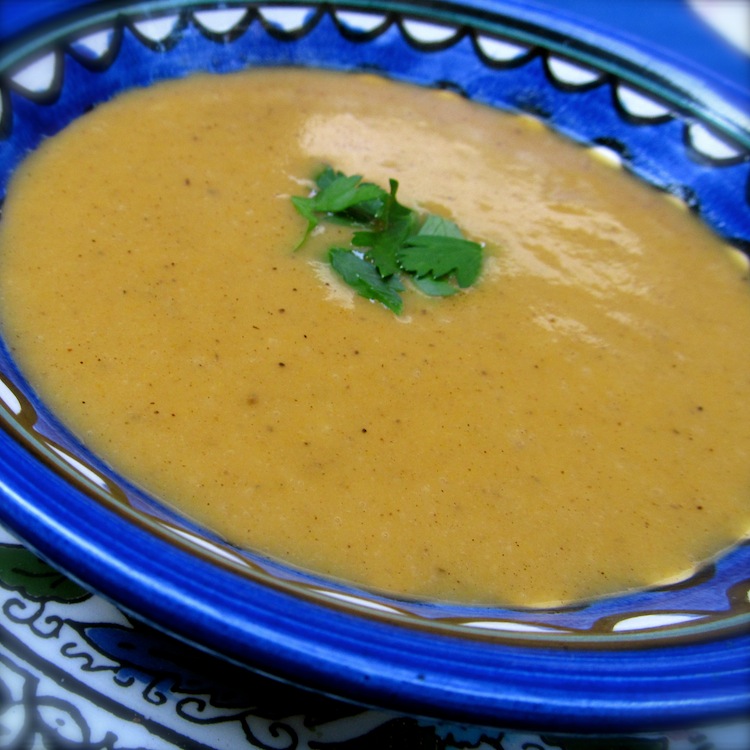 Savory all Season Carrot Soup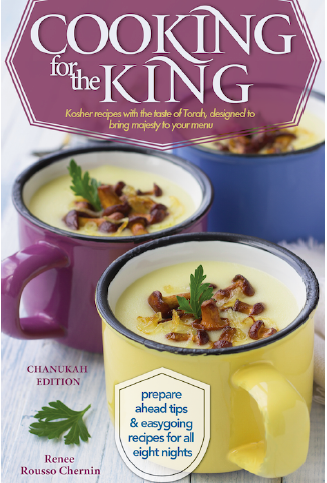 Anything's Possible Potato Soup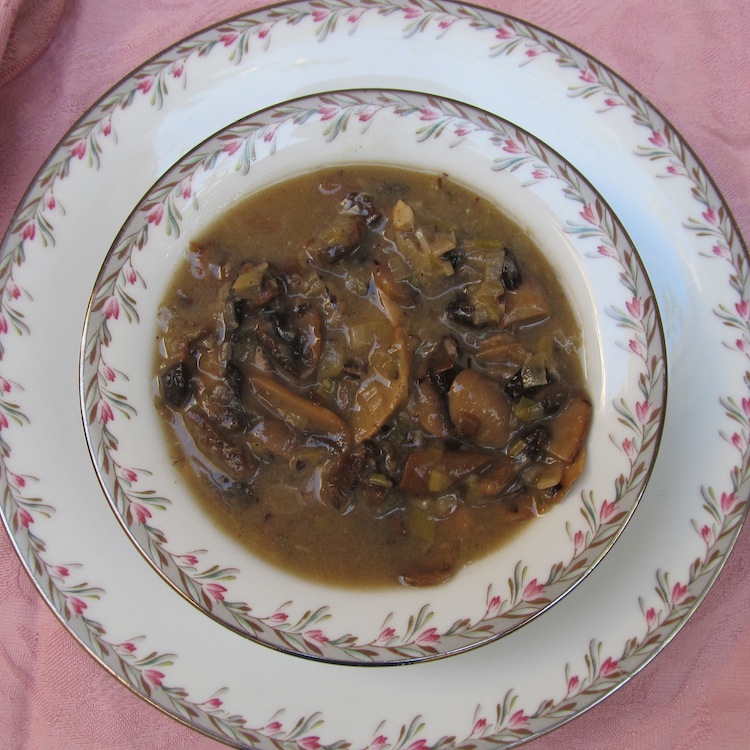 Mushroom and Leek Soup
---
---