The 6 Minute Cake

(mmm...chocolate)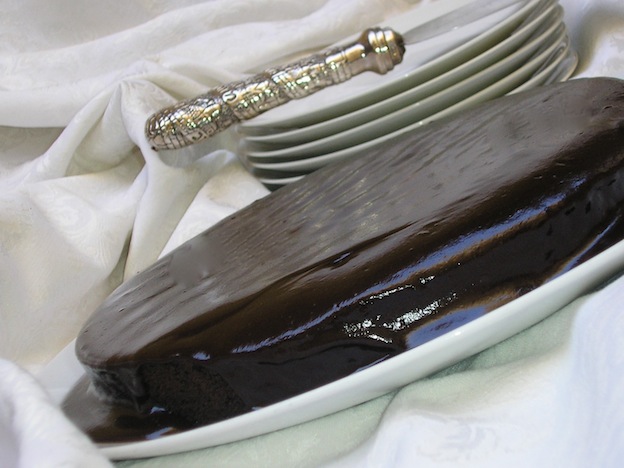 I came upon the "6 Minute Cake" while looking for a pareve chocolate cupcake recipe with a nice dome shape. A 6 minute cake? Well, that sounds good to me.
Reading through this recipe I first noticed it's eggless and then saw an unlikely ingredient: vinegar. Really.
Well, I had to try that. So, I embarked on this kitchen science experiment, mixing the batter and then stirring in the vinegar. Gleeful as a kid, I watched the chemical reaction, white swirls appearing against the cocoa colored batter. The cupcakes baked up perfectly!
Here's how it works: The vinegar interacts with the baking soda to produce carbon dioxide and give the batter a lift as it bakes. It's actually a very old baking method, the vinegar taste is not at all noticeable in the finished chocolate cake

---
THE SIX-MINUTE CAKE
FROM MOOSEWOOD COOKS AT HOME
1 1/2 cups flour
1/3 cup cocoa powder
1 teaspoon baking soda
1/2 teaspoon salt
1 cup sugar
1/2 cup vegetable oil
1 cup cold water or brewed coffee


2 teaspoons vanilla extract
2 tablespoons white or cider vinegar
Chocolate Glaze
8 ounces chocolate chips
1/3 cup coconut liquid (soy, almond or rice milk also work)
1/2 teaspoon vanilla extract
1. Preheat the oven to 375°F. Prepare a 9" cake pan (coat with margarine or baking spray, I like to line the bottom with parchment paper for easy removal) or fill muffin pan with cupcake liners.
2. In a medium bowl stir together the flour, cocoa, baking soda, salt and sugar. Add oil, water or coffee and vanilla and mix with a fork until smooth.
3. When the batter is smooth, add the vinegar and stir in gently. Pale swirls will occur where the vinegar and baking soda react. Stir just until the vinegar is even distributed throughout the batter. Pour immediately into prepared pan.
4. Bake cake for 25-30 minutes, cupcakes 12-15 minutes until top bounces back when gently pressed with your finger. Remove from oven and allow to cool 5 minutes before removing from pan to a cake rack.
5. For the glaze, heat coconut liquid until hot and stir in chocolate chips and vanilla. Remove format and continue stirring until smooth. Spoon over cooled cake allowing glaze to drip down the side.
Serves 8-10 ~ Can Freeze
Active time: 6 minutes ~ Baking time: 12-30 minutes
Pareve
---
I made the 6 minute chocolate cake for Chanukah. I doubled it to put one in the freezer. It's so good! thank you so much for the recipe.~Sherri 
---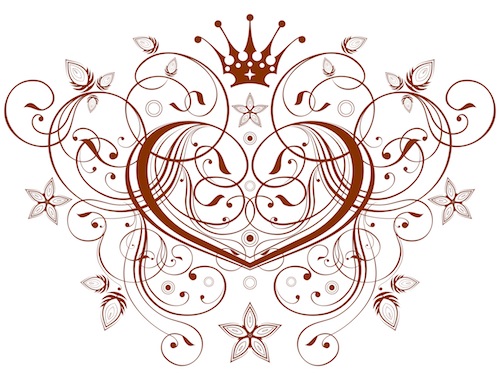 Everyday cooking can be an exercise in the art of amazement. A cook who sees Hashem's hand marvels at the structure of a vegetable, the color of an orange, or the chemical reaction in her baking. Identify the Source of wonder, cultivate it and experience it daily-even hourly, minute by minute.