Hot and Sour Soup
Kosher Chinese comes to Jerusalem and now..to your kitchen, too.
One thing we miss in Jerusalem is Hot and Sour Soup and good Chinese food. On our trips to the US, the local kosher Chinese restaurant is often the first place we eat. With no trip on the horizon for David, and winter knocking on the door, I decided to make a soup that would give us one less thing to miss in the Old Country. This Hot and Sour Soup is a keeper-
---
Kosher Pareve Hot and Sour Soup Recipe
1 ounce dried mushrooms*
1 tablespoon vegetable oil
1 large carrot, peeled and sliced on the diagonal

1 medium onion, peeled and diced

4 ounces sliced fresh mushrooms
1 clove garlic, minced
1 (32 ounce) box or 4 cups vegetable or chicken broth
2 tablespoons tamari or soy sauce
2 tablespoons white or rice vinegar

1 teaspoon toasted sesame oil
1/2 teaspoon ground ginger powder
1/4 teaspoon ground cayenne red pepper, or to taste
1 small head bok choy, chopped
3 ounces firm tofu, cut in 1/4" cubes
optional: bamboo shoots, water chestnuts, green onions, baby corn, cooked shredded chicken, cilantro
1. Place dried mushrooms in a measuring cup and pour in 2 cups of warm water. Cover and set aside for 1 hour to overnight.
2. Remove mushrooms from the liquid. Reserve liquid, this is base flavor for the Hot and Sour Soup broth. Rinse mushrooms, chop coarsely and set aside. Strain reserved liquid.  see note below*
3. In a soup pot over medium heat, pour in oil. Add carrots, onions, and cook until softened. Add fresh sliced mushrooms, softened dried mushrooms and garlic, stir for one minute. Stir in broth, tamari or soy sauce, vinegar, sesame oil, ginger powder and cayenne pepper.  Adjust seasoning to taste. The vinegar should add a bright flavor and the cayenne kick should be pleasant. Add tofu, bok choy and any optional ingredients. Bring to a simmer for 10 minutes and serve. 
QITK tip: * Dried Mushrooms can be Asian or European, either is fine here. Only a few ounces will add enormous flavor to a dish. They are the base for this Hot and Sour Soup recipe. Be sure to get a good quality brand of mushrooms, the lesser quality can be gritty. To remove grit, rinse mushrooms after soaking and strain liquid through a fine sieve, coffee filter or cheesecloth.

---
The best soups are in Cooking for the King, 
you'll them enjoy all year.
The Rosh Hashanah edition brims with soul warming stories and soups: Harvest Bisque with butternut squash, apple and orange. You'll also find Hearty Cabbage Soup and more recipes that will become the mainstay of your Shabbos and yom tov table. And you'll enjoy thoughts about our tradition by reading "Souped up on Fast Food." I hope you'll get your very own copies today. I mean, how can you resist!?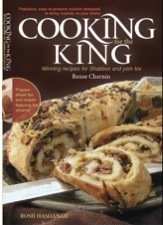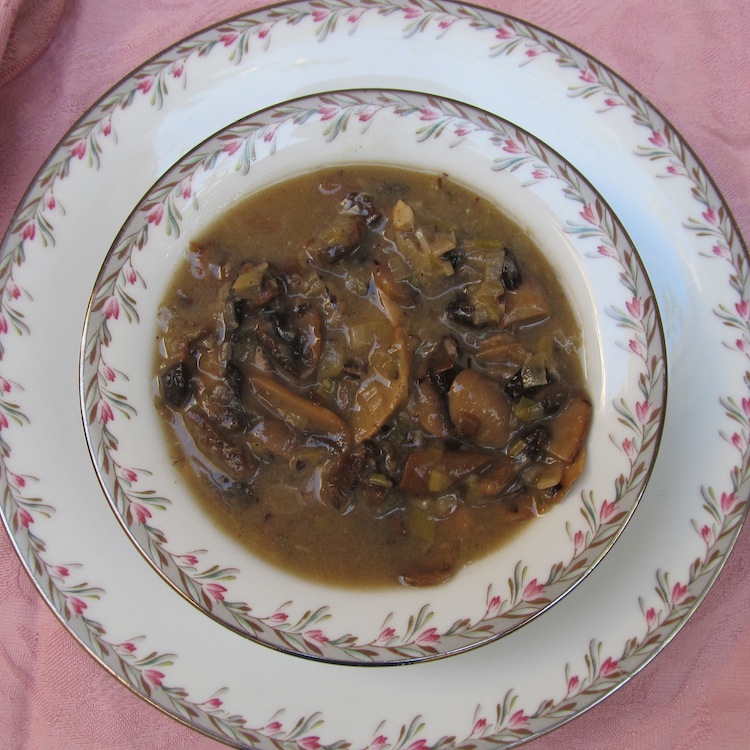 Rich Mushroom and Leek Soup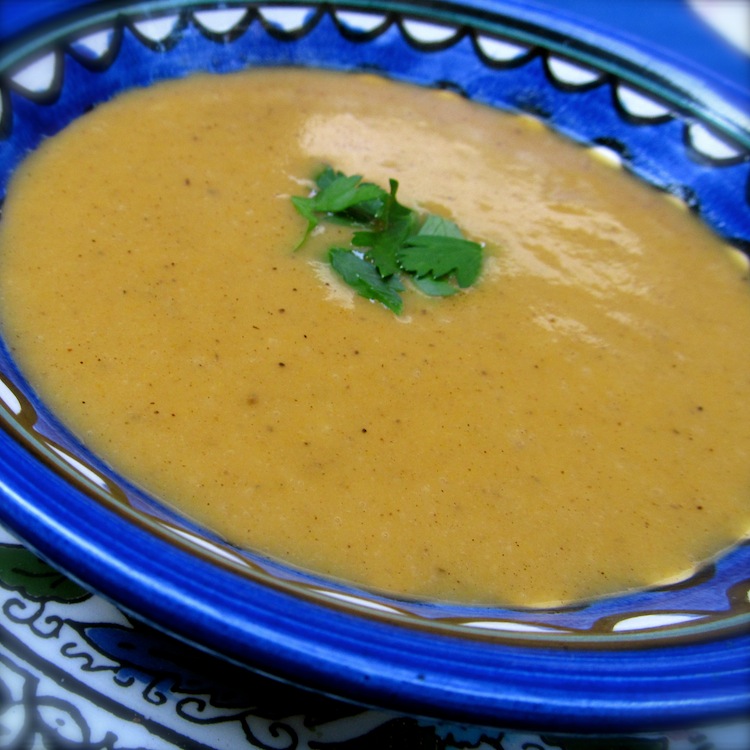 Savory Moroccan Carrot Soup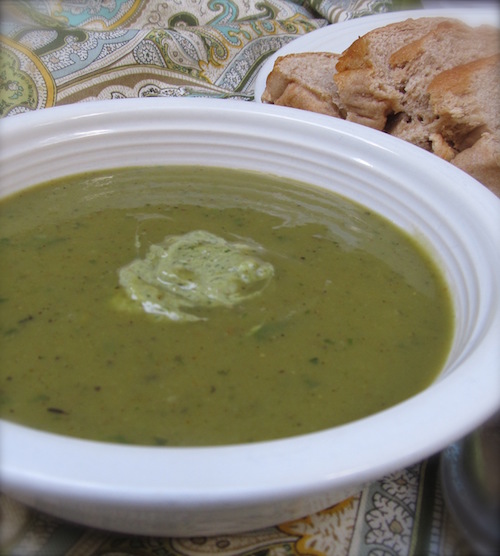 Creamy Pareve Zucchini Soup
---