LAUREN'S MEATBALLS
NOW OUR FAVORITE RECIPE FOR MEATBALLS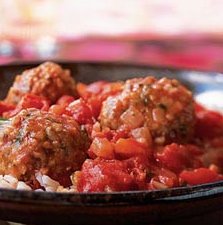 Our friend Lauren can make just about anything, including meatballs, entertaining. She has a delightful style, in the simple foods she serves at her Shabbos table or in the signature skirts she makes herself.
We love her rendition of this basic recipe from "California Kosher Cookbook" so much that it has become practically a staple in my freezer. They can be made large or in smaller cocktail size, and they pair beautifully in a variety of sauces. I have included our favorites.
---
THE QUEEN IN THE KITCHEN (QITK) MEATBALL RECIPE
2 1/2 to 3 pounds ground beef

4 onions: 2 grated, 2 chopped
2 eggs
18 saltine crackers or 2 pieces matzoh, crushed
1 teaspoon salt

1/2 teaspoon pepper
3/4 cup to 1 1/2 cups water
3 tablespoons oil
1. In a large bowl, combine beef, grated onion, egg, crackers or matzoh, salt, pepper and 3/4 cup water. Using your hands, mix all ingredients well, adding water as needed to make a moist mixture that will hold its shape. Roll into balls of desired size.

2. Heat oil in a large skillet over medium and add 1/3 of the onions. Cook, stirring until soft, about 3 minutes. Add one third of the balls to the skillet with the onions and cook, gently shaking the pan to brown on all sides. This should take about 8 minutes. Remove and drain on paper towels. Repeat with remaining onions and meat.
Makes: 15-18 servings ~ Can make ahead
Can freeze ~ Active time: 35 minutes ~ Cooking time: included
---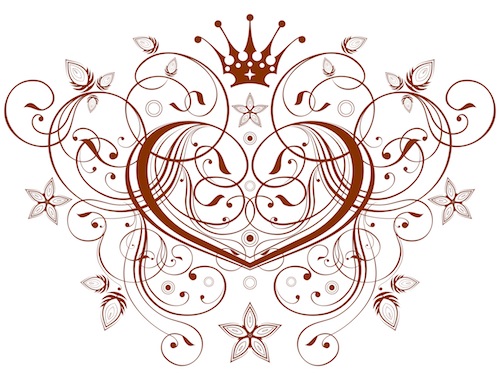 ---
Three Sauces for Lauren's Meatballs
Combine sauce ingredients in a large saucepan over medium heat. Bring to a boil, lower heat and simmer for 10 minutes. Add meat balls and simmer 30 minutes. 
Sweet and Sour Sauce I 
1 (28 ounce) can diced tomatoes
1 cup duck sauce

Sweet and Sour Sauce II
2 cups ginger ale
1 cup ketchup
1/2 cup brown sugar
Moroccan Sauce
1 (28 ounce) can diced tomatoes
1 cup whole Spanish olives
1 cup water
2 garlic cloves, minced
1/2 teaspoon cinnamon
1/2 teaspoon ginger
1/2 teaspoon cumin

---
COOKING FOR THE KING, THE ROSH HASHANAH EDTION FEATURES A VERSION OF THIS MEATBALL RECIPE AND MANY MORE KOSHER MEAT RECIPES YOU'LL ENJOY MAKING & SERVING. I HOPE YOU'LL CLICK BELOW TO LEARN MORE ABOUT MY BEAUTIFUL HOLIDAY BOOKS, DESIGNED FOR YOU, QUEEN IN THE KITCHEN