Lemon Rosemary Roast Beef
One of my younger recipe testers, an excellent cook, confided that she rarely makes roast beef because she finds it intimidating. Meat is expensive and for the main course just too important to for her gamble with something new. Or so she thought.

I am so proud of her; this new Queen in the kitchen bravely prepared this succulent roast beef recipe exactly as below and immediately declared it: "a keeper!" It is so easy and comes out perfectly roasted every time.

Perfect Method Kosher Roast Beef Recipe
1 (2 to 3 pound) eye of round

juice of one lemon
2 garlic cloves, minced
1 tablespoon kosher salt
1 teaspoon sugar

1 teaspoon coarsely ground black pepper
2 to 3 tablespoons fresh or dried rosemary, chopped
1. Make beef rub by combining all ingredients except the meat in a small bowl.

2. Unwrap beef making note of its weight. Rinse and place in a large plastic bag. Using your hands, spread the rub over the entire surface of the meat. Seal bag and refrigerate 8 hours or overnight.
3. Preheat oven to 500°. Remove meat from bag and place in a foil lined baking pan. Roast 15 minutes.
4. Lower oven to 225°.  *Continue roasting for 20-50 minutes per pound. Use an instant-read thermometer to gauge most accurately: 120-125° will yield a rare center, 130-140° will yield a medium-rare center, and 140-150° will yield a medium center.
4. Cool before slicing. Serve warm, room temperature or cold.
Active time: 20 minutes ~ Cooking time: 30 min- 1 hour
Must make ahead ~ can freeze
---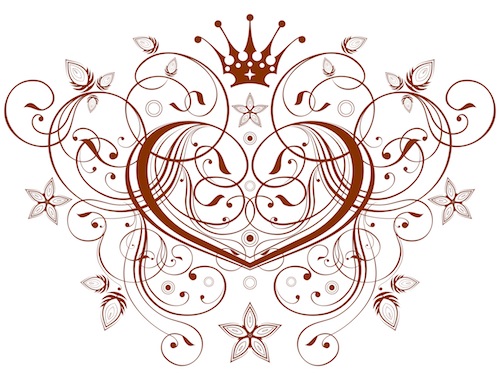 *QIK (queen in the kitchen) tip: There's more than one way to cook a roast but timing is every thing for many cuts to be their best. I recently learned that the timing of cooking a roast depends more on the density of the meat than it's weight. That's why using a thermometer is a better gauge of doneness.  
ThermoPop instant read meat thermometer is easy to use and it won Top Ten Reviews Silver Award. It's a useful tool for almost any queen in her kitchen. 
---