Ashuplados- Sephardic Meringues Recipe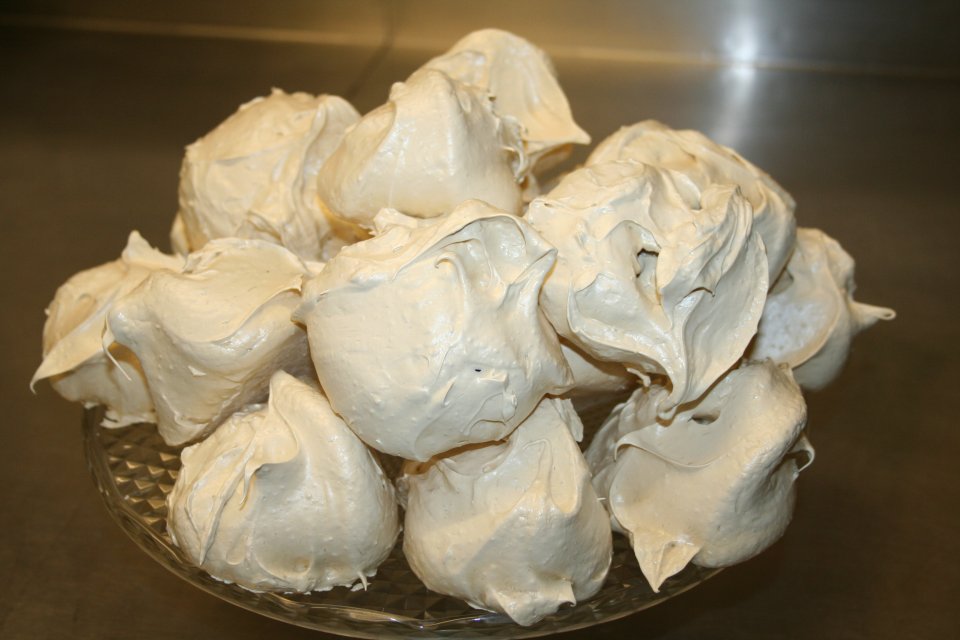 Ashuplados are Sephardic meringues, light and delicious dessert we make every Passover. Meringues are easy, but need specific conditions to bring out the best in them.  Our Aunt Jeanette advised us to "make them on a sunny day."
Why? moist air is not conducive to making the best meringues. Humidity and oil sap their potential, so be sure the air is dry and your utensils are very clean.  So, just follow her advice and you'll enjoy clouds of crisp cookie delights that melt in your mouth.
---
Ashuplados Recipe
4 egg whites (no yellow)
1 cup sugar                 
1/8 teaspoon salt
1/2 teaspoon vanilla
chopped nuts or mini chocolate chips, optional
1. Preheat oven to 225 degrees. Line a baking sheet with parchment paper.
2. In a very clean metal or glass bowl, beat egg whites until foamy. Gradually add sugar, salt and vanilla. Continue beating until stiff peaks appear. Gently fold in nuts or chocolate chips if desired.
3. Drop batter by tablespoons 2" apart onto the parchment paper. Bake 45 minutes until they begin to brown. Turn off oven and allow to remain in the oven for an hour.  
Makes: 3 dozen    Can make ahead
Active time: 20 minutes        Total time: 2 hours 5 minutes
---
---