Easy Vinaigrette Recipe
And How To Video
Any vinaigrette recipe consists of a mixture of an acidic vinegar and/or citrus juice and oil, often flavored with herbs, spices, and other ingredients.
There are many ways to prepare vinaigrette but a basic recipe is to slowly add 3 parts of oil at room temperature to 1 part of vinegar until it emulsifies into a smooth sauce. Salt and pepper are added for taste.
Versatile vinaigrette has many uses as a salad dressing, a marinade or sauce on cooked vegetables, fish and meat.
---
 quick and easy vinaigrette recipe video begins with the basics: Learn how to make the most out of lemons, peel and chop garlic and use them in a basic, simple dressing or sauce.
Basic Vinaigrette Recipe
Your choice of vinegar or citrus juice is key. You can use any vinegar except white as it is too sharp. Fresh squeezed lemon juice and either rice or apple cider vinegar is light and adaptable, perfect for everyday. Red wine or balsamic vinegars produce a rich dressing; delicious in pasta salad or on heartier salads that include meat.
You might try vinegars flavored with sherry, raspberry or tarragon to use as a sauce over steamed or grilled vegetables. For fresh flavor, substitute lime, orange or lemon juice for part of the vinegar. This is especially good as a marinade for chicken or sauce for fish.
1 clove garlic

1 teaspoon kosher salt

2 tablespoons lemon juice

1 tablespoon dijon mustard
1 tablespoon sugar or honey

1 tablespoon vinegar (cider, rice, or balsamic)

1/3 cup olive or vegetable oil
1. On a large cutting board, mince garlic and salt together and add some of the lemon juice to help dissolve. Using the side of your knife, mash into a paste.

2. Place the paste in a small mixing bowl and using a fork stir in remaining lemon juice, mustard, sugar and vinegar. When well blended, pour oil in a steady stream while beating mixture gently.

Try new versions for vinaigrette dressings and sauces using simple ingredients we all have on hand. Fresh or dried herbs, minced hard boiled egg or diced onion are classic additions. 

~Simple vinaigrette is basically a healthy recipe, so if you are working on eating healthy, homemade salad dressings give you the extra ability to choose fresh ingredients and adjust the sugar and fat.

~Homemade dressings and sauces are not only healthier, they are economical, too.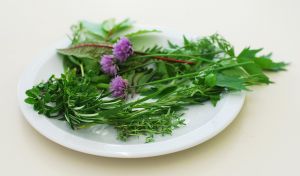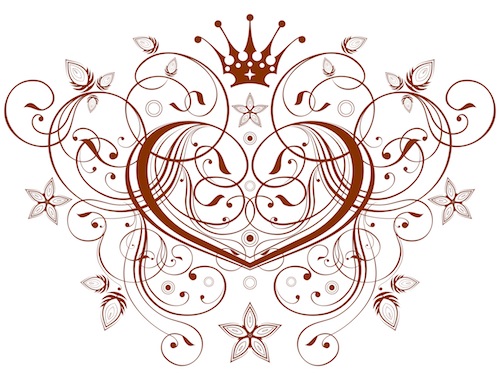 Making my own vinaigrette recipe variations, I am creative in the kitchen and know I am working alongside the true Creator to bring out out the best in the healthy foods He provides.
---