Womens Wisdom


From Devorah the Prophetess
It's always amazing to me to see the impact that womens wisdom has had on the destiny of the Jewish people. We women have so much to learn from our feminine forebears. These insights into the story of Devorah are in Cooking for the King, edition one. They are from an inspiring talk I heard in Eretz Yisrael from Rebbetzin Chaya Legomsky.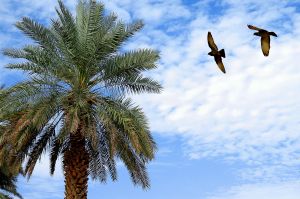 From Under the Date Palm of Devorah
Following the death of Yehoshua, B'nei Yisrael were bereft of dynamic leadership. Yehoshua, like Moshe Rabbenu, had guided his generation through the trials and spiritual heights of the desert, and into Eretz Yisrael as conquerors. The ensuing leadership void led to several cycles of a downward spiritual spiral, forcing Hashem to remove His providential protection from the people.

Our enemies invaded and oppressed us. Each time we cried out for Hashem's salvation, He answered by choosing a new leader, a Judge. The Judge inspired our teshuva, repentance, and drove out the foreign influence. Then, the people could again enjoy a long period of peace and abundance. Devorah is one such Judge whom Hashem selects to lead His people back into His service.

Why do the people need Devorah as their leader at this particular time in our history?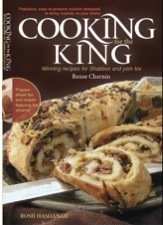 This essay is in the beautiful Rosh Hashanah edition of Cooking for the King with recipes for mind, body & soul. Besides well tested recipes that will make their way into your regular repertoire, there are stories of great Jewish heroines, a splash of Southern charm and insights into food and cooking that illuminate the holiday.
Devorah's destiny is also ours: To know that our home and relationship with G-d are intertwined, to see greatness in all our family members, and to be accessible to them.
Devorah inspires us to recognize the particular talents Hashem gives us, and use them to do His will.
The date itself gives an insight into how we can apply our G-d given womens' wisdom toward running our homes by emulating how Hashem runs the world. 

...& now a delicious date recipe!
---