Easy Pie Crust Recipe


a basic pie crust recipe for sweet and savory tarts and pies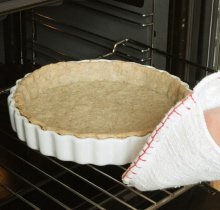 Make this easy pie crust recipe in one dish: the pie plate in which you plan to serve your quiche, tart or pie.
One pan, no processing, no waiting, no solid fat. No wonder it's one of my most requested recipes.
---
Quick Homemade Pie Crust
1 1/2 cups flour*

1 teaspoon salt
2 teaspoons sugar, or 4 teaspoons for sweet pie crust
1/2 cup vegetable or coconut oil
2 tablespoons milk, or pareve substitute such as soy or almond milk 
1. In a pie pan or plate mix dry ingredients.

2. Pour in oil and milk and stir with a fork until dry ingredients are completely moistened. Use more milk to reach a pliable mass that is still just a bit crumbly.
3. Using your fingers, quickly press dough into pan and neatly cut to remove excess dough around rim.
4. Pre-bake or fill according to pie recipe directions.
*To use any flour, or combination of flours, you may need to adjust the liquid to achieve the right dough. It should hold together somewhat, but still be crumbly. 
Makes one 9" basic pie crust
cannot make ahead ~ do not freeze
Preparation time: 8 minutes
---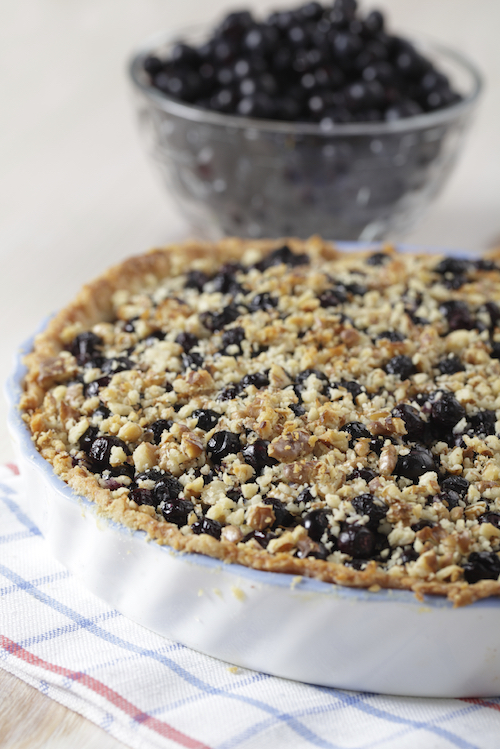 Blueberry Pie-coming soon
---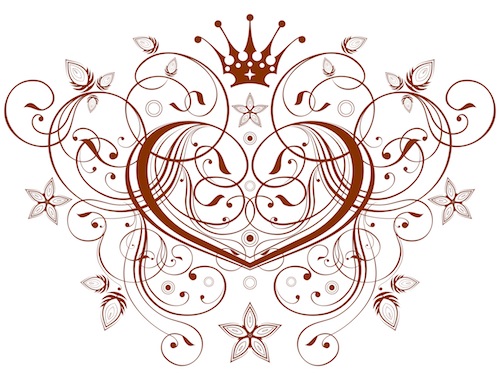 Queen in the Kitchen tips make this basic pie crust special:
~For savory pies add a tablespoon of dried herbs.
~Adding a teaspoon of cinnamon makes a sweet pie sparkle.
~It's fine to substitute part or all of the flour to make a whole wheat pie crust.
~Questions or comments? Write me here.
---