Gene's Grilled 

mixed Vegetables Recipe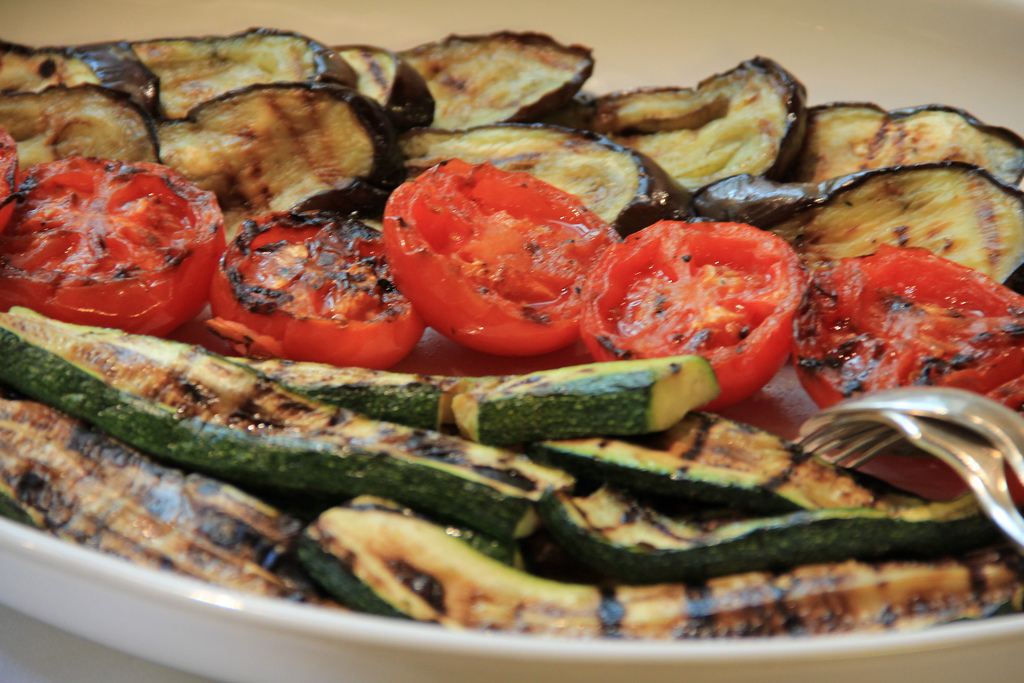 I wanted to post this Grilled Mixed Vegetables Recipe for some time, but it took Gene, who with his beautiful wife live in Jerusalem part of the year, to give me the push to do it. He's an excellent cook who often boost my confidence by complimenting my recipes.  This charming couple are so encouraging, urging and cheering me on to publish more books. 
I promised Gene I'd share this delicious marinade recipe for grilled vegetables with him on The Kosher Channel.  One day this, too will be in an edition of "Cooking for the King." But you saw it here first! 
---
Balsamic Marinade and Grilled Mixed Vegetables Recipe 
Tomato & Balsamic Marinade:
2/3 cup balsamic vinegar
juice of 2 lemons, 3 tablespoons
1  can (14.5) ounce diced tomatoes
2  garlic cloves, peeled
3  tablespoons fresh or frozen thyme,
3 teaspoons dried
1 tablespoon kosher salt
1 cup vegetable oil 
5 pounds assorted vegetables:
peeled sweet potatoes, sliced in 1/4" thick rounds
carrots, in thick, 3" pieces,
portobello mushrooms,
thickly sliced yellow squash and zucchini, halved and sliced lengthwise
eggplant, in 1/2 "thick rounds
sweet onions, quartered
fennel, quartered
bell peppers, quartered, seeds removed 
1. In the work bowl of a food processor, puree all marinade ingredients except the oil. While the motor is running, add vegetable oil in a thin stream and continue blending until mixture is emulsified.
2. Place vegetables and 2 cups of the marinade in a 2 gallon plastic bag. Toss to coat vegetables well. Refrigerate several hours to overnight.
3. Spray a clean, cold grill with cooking spray. Grill vegetables over high heat, turning once so that there are grill marks on each side. Sweet potatoes and carrots may require continued cooking in a 350 degree oven until tender. Serve room temperature drizzled with remaining marinade and garnished with fresh thyme sprigs. Alternatively, you may broil the vegetables on the top rack of the oven. Cooking times vary due to the different densities, so watch carefully. 
Makes: 15-20 servings  ~ Can make ahead
Active time: 30 minutes ~ Cooking time: 20 minutes 
---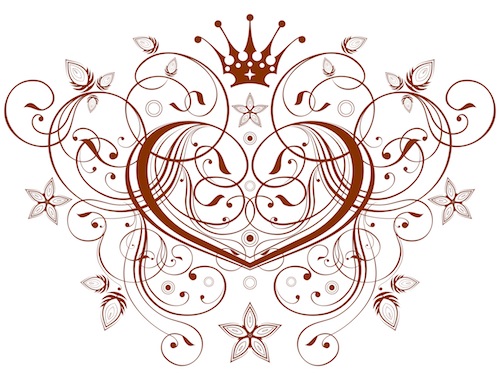 QIK (queen in the kitchen) tip: Marinating vegetables prior to grilling kept them moist as they quickly cook over the flame. These vegetables will stay fresh for up to a week when stored in a tightly covered container in the refrigerator with their sauce. The vinegar acts as a preservative as well as adding a delicious, deep flavor.   ~Try this awesomely delicious marinade on chicken, too~
---
more vegetable side dishes....
---
photo credit© CC-BY-NC-SA 2011Michela Simoncini