Fennel, Carrot and Kohlrabi Salad Recipe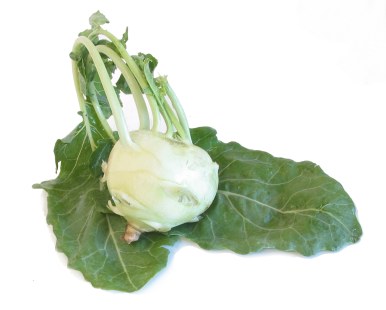 If this is your first time to try a kohlrabi salad recipe, you'll soon be hooked. A kohlrabi (kohl-RAH-bee) resembles a turnip, with a sweeter, more delicate flavor.
A member of the cabbage family it is light green and sometimes sold with its edible greens attached. Eat it raw or cooked, cubed, shredded or sliced. Choose small ones, and peel before using. 
Fennel has a sweet, mellow, anise-like flavor. Rather than making food taste like licorice it gives a light, crunchy spring-like quality to foods.
Fennel really deserves a page of her own on The Kosher Channel, but for now, watch this cooking video and you'll want to go out & buy a bulb of fresh fennel right away. Give this salad a try, you'll be glad you did.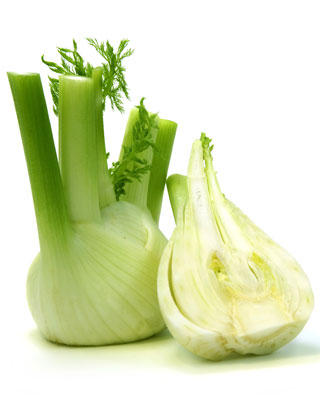 ---
Fennel, Carrot and Kohlrabi Salad Recipe

1 kohlrabi, peeled and cut into 1/4 inch cubes 
1 fennel bulb, sliced
3 carrots, peeled and sliced into 1/4 inch rounds
1 tablespoon olive oil

1/2 teaspoon salt
1/4 teaspoon pepper
juice of 1/2 lemon
1 tablespoon fresh parsley, dill or cilantro, optional

In a large bowl, toss kohlrabi, fennel and carrots with oil. Add salt, pepper, lemon juice and optional herbs and toss again. 

serves 6 ~ can make ahead
preparation time: 10 minutes
a kosher for Passover Recipe
---