Herbed London Broil
an easy Kosher Flank Steak Recipe
This Herbed London Broil Is one of the best recipes for kosher version of  the cut called flank steak.  There can be some confusion when buying because the flank is not a kosher cut of beef, and London Broil is a method rather than type of meat cut. 
June Hersh on The Kosher Eye explains how to select: " The first and most expensive they call a split filet and it is cut from the top of the shoulder. The meat is lean and juicy and contains little fat.  

Theie next choice would be cut from the main portion of the shoulder and is from the same region of the shoulder as a shoulder steak. It is a bit chewier than the meat cut from the top of the shoulder and therefore less desirable and less expensive.  Their third choice would be a "london broil" cut from the neck area, what many butchers label shell steak.  It is a bit fattier than the other two cuts and its price reflects that difference."
In Israel, buy a #5 roast. Be sure to have the butcher "devein" it for you. You'll then have beautiful pieces ready for your flank steak and London Broil recipes.
---
Herbed London Broil or Flank Steak Recipe
1 (1 1/2-pound) flank steak, trimmed
1 teaspoon kosher salt
1/4 teaspoon freshly ground black pepper

1 tablespoon olive oil

5-6 stems fresh parsley
1/2 teaspoon dried thyme
1/2 teaspoon dried oregano
1-2 garlic cloves
1/4 cup dry red wine

1 tablespoon tamari or soy sauce
1.  Sprinkle both sides of the meat with 1/2 teaspoon of the salt and the pepper.  
2. Turn oven 500° and place oven rack on a high slot.  Spread 1 teaspoon of the olive oil in heavy skillet such as cast iron in the oven. Place the oiled skillet on the oven rack.
3. Chop the parsley, salt, garlic thyme and oregano together until parsley and garlic are minced. * Place herb mixture in a small bowl and stir with remaining 2 teaspoons of the olive oil. 
4. Heat a large burner to high. Using thick hotpads, carefully remove the hot skillet from the oven and place on the burner. Add meat and sear on both sides, about one minute, until caramelized. Add wine and tamari and simmer 1 minute. Cover beef with herb mixture and place in preheated oven. Cook 8-12 minutes for rare, or longer until desired doneness. 
5. Remove from oven and allow to stand for 10 minutes to overnight before slicing. Serve with warm pan juices.
Active time 15 minutes   Total time 25-35 minutes
Can make ahead
---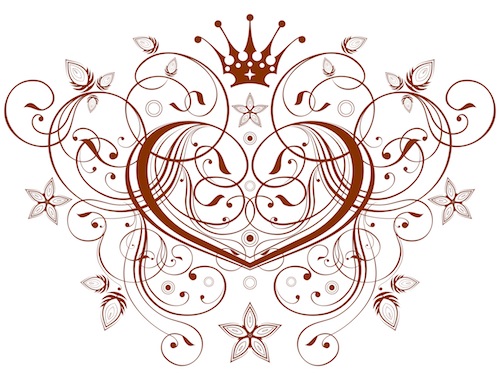 *QIK (queen in the kitchen) Tip: Fresh herbs can transform almost any dish, but it not always so practical to have them on hand when needed. BUT, you can brighten the flavor of dried herbs by mincing them along with the fresh herbs in your recipe. 
---