qitk twist on Classic Persian Stew
with butternut squash, prunes (& easy 

exotic spice hacks)
The secret to the Persian Stew, Khoresht-e Havij, is long simmering carrots with meat and spices, lemon and honey. Sounds like a popular Jewish recipe known as "tzimmes."
Could it be that this classic Persian Stew is the unlikely cousin of the eastern European dish served at many Jewish holiday meals? Absolutely~& here's the story:
In 1942, over 100,000 Poles fleeing first the Nazi invasion, ym"s, then Stalinist Russia (ditto), made their way to safety in Persia which was under the British Mandate at the time. They were welcomed and cared for by the local Persians for several years. Among these refugees were thousands of Jews, most of whom would eventually migrate to Israel. The bulk of the remaining refugees found permanent settlement in other lands.
The history remains blurry, but no doubt there was some culture sharing going on, even beyond their favorite recipes. How else can one account for the fact that a popular Polish boy's name is "Dariusz"? It's no coincidence that Darius was a traditional Persian name. It was none other than our Queen Esther, heroine of the Purim story, whose son became King Darius II of Persia.
---
PERSIAN STEW

~

SIMPLIFIED, QITK STYLE

2-3 tablespoons olive oil

3 pounds carrots or butternut squash, peeled & cut into 1" cubes~see QITK tip below

1 onion, diced

1 pound stewing meat: beef or lamb, cut into 1" cubes
or chicken or turkey dark meat pieces

1/4 teaspoon turmeric

1 tablespoon tomato paste

1 teaspoon kosher salt

1/4 teaspoon pepper


1 pinch saffron, crushed, disolved in 2 tablespoons hot water

1/2 cup prunes

juice of 1 lemon, about 2 tablespoons

1 teaspoon ground cinnamon

1 teaspoon ground nutmeg

1 teaspoon ground cardamom

1/2 teaspoon ground cumin

pumpkin seeds, optional

1. In a heavy pot over medium high heat, warm 2 tablespoons of the oil and add squash. Stir to coat and cook, stirring occasionally, until browned, about 8 minutes. Remove squash from pot and set aside. Add onion to the pot, more oil if needed. Sauté onion until golden. Add turmeric and meat. Cook, stirring occasionally, another 7-8 minutes until brown on all sides.

2. Add 3 cups of water, tomato paste, salt, pepper and saffron. Cover and cook on medium for 45 minutes or until meat is tender.

3. Add prunes, lemon, and remaining spices. Stir in squash. Cover and cook for 1 hour on low. Check to see that bottom does not burn and adjust heat accordingly. 

The result should be a thickened aromatic stew, with a sweet-sour balance. If too sweet, add a bit more lemon juice, and if too sour add honey. If too soupy, simmer until liquid is reduced. 

Garnish with shelled pumpkin seeds if desired. 

Serves 8-10 ~ Can make ahead
Active time: 20 minutes ~ Total time: 2 hours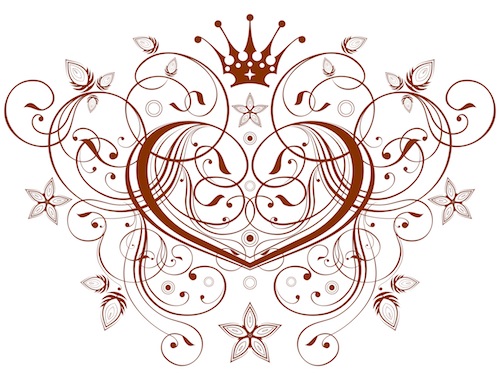 QITK tip: take the danger out of cutting the hard rind of large winter squashes (rutabagas too): Preheat the oven to 350 degrees. Place medium sized squash directly on the rack and bake for 15 minutes, 5 minutes more for larger ones. Remove and cool to the touch. Your knife should almost float through!
---
Cooking for The King by Renee Chernin
The book of Torah insights, recipes and practical tips
designed to bring majesty to the mundane.