Make Ahead Basic Recipe for Crepes

Plus salmon crepes, how to make crepes, crispy crepes and  spinach crepes recipe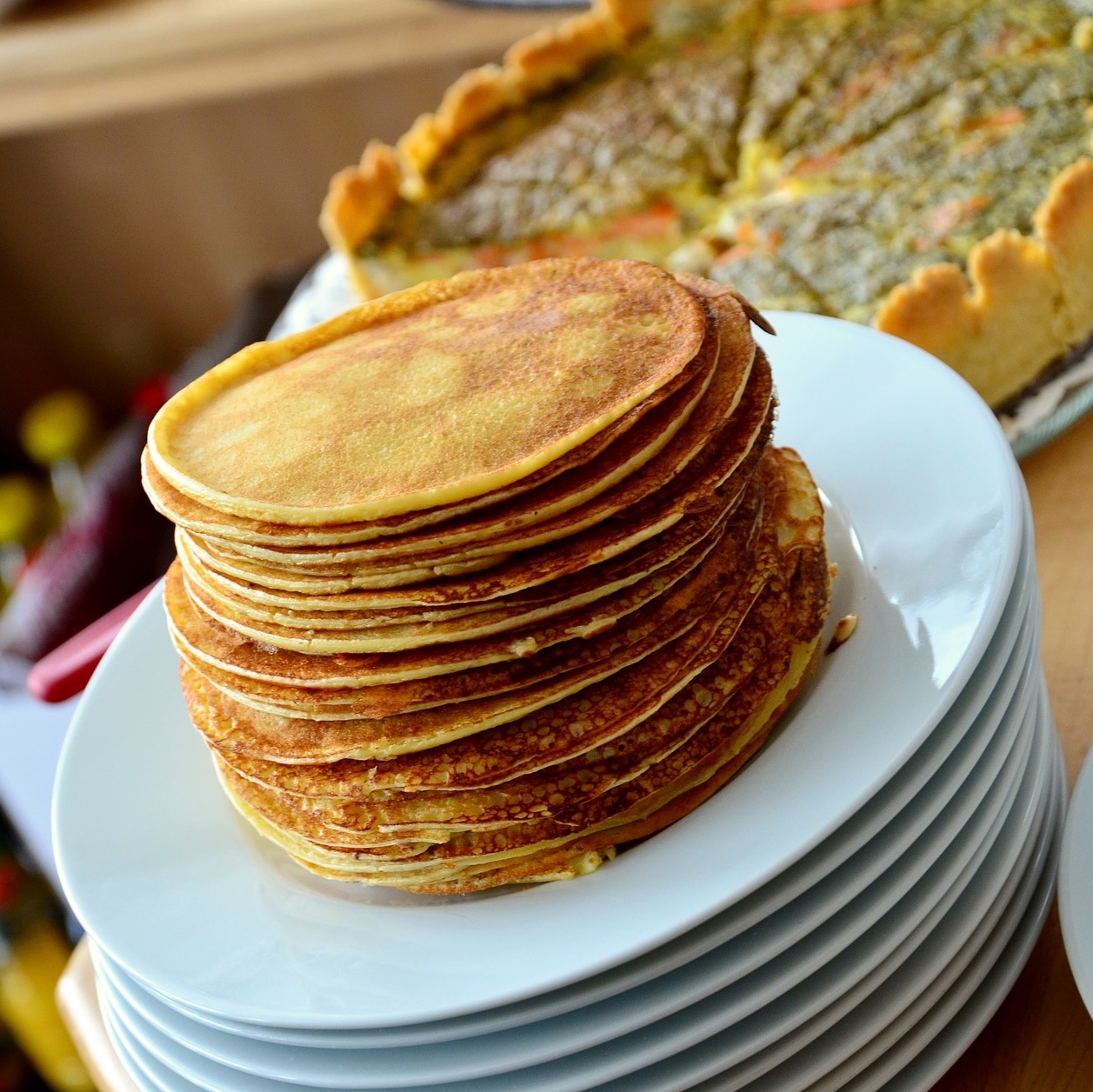 Good news! Crepes are easy and they are not just for dessert. Try this simple recipe for make ahead savory crepes with kosher fillings for meals and snacks. 
I'll start you off with the basic crepes recipe. Some popular ideas for meals are Spinach Crepes, Crepes with Salmon and Crepes al fungi, (mushrooms).
---
The Basic Crepes Recipe
1 cup all-purpose flour
2 eggs
1/2 cup milk
1/2 cup water
1/4 teaspoon salt
2 tablespoons butter, melted
1. In a large mixing bowl, whisk together the flour and the eggs. Gradually stir in the milk and water and continue stirring until combine. Add the salt and butter; beat until smooth. For best results, cover and place in refrigerator for one hour.
2. Heat a l frying pan over medium high heat, brush with oil. Pour ¼ cup of the batter into the heated pan. Quickly lift and tilt the pan, swirling the batter to coat the bottom of the pan evenly.
3. Leave on the burner for about 2 minutes, or until the crepe is just firm and begins to brown at the edges. Use a spatula to gently release from the pan, flip onto a plate and repeat until all the batter is used.
For crispy crepes, cook a little longer on the second side until bottom is browned. 
---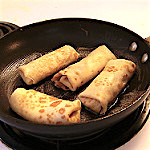 Crepes for Homemade Blintzes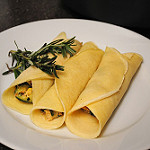 Filled with Grilled Vegies
---
Mushroom Crepe Filling
1 cup mushrooms, chopped
1 tablespoon butter or olive oil
1 teaspoon crushed garlic
1 teaspoon dried tarragon leaves
1/2 cup cream or crème fraîche or light  cream cheese

1/2 cup brie, or goat cheese diced or asiago, grated
1/2 teaspoon salt
1/4 teaspoon white or black pepper
Saute mushrooms with the butter or oil for 10-20 minutes until mushrooms release their juices and become darkened.  Add garlic, tarragon leaves, cream and cheeses. Stir until cheese blends into the mixture. 
Spread 1/4 cup mushroom mixture into on half of the crepe, then fold in half and fold again. Top with extra filling and thyme leaves, if desired.
Spinach Crepe Filling
8 ounces fresh cooked or frozen chopped spinach (thawed and drained well) 
1 tablespoon butter or olive oil
4 tablespoons flour

1 cup milk
1/2 teaspoon grated nutmeg
1/2 teaspoon salt
1/4 teaspoon white or black pepper
1/2 cup Swiss, fontina, Emmentaler or mild provolone cheese
In a saucepan over medium heat, add the oil or butter, and the flour blend to a paste. Add milk, salt pepper and nutmeg and cook until thick, stirring briskly. Add the spinach, stir to blend and simmer for 5 minutes.

Remove from the heat and beat in two thirds of the cheese, correct the seasoning, put a tablespoon of filling centrally on each pancake, roll into a loose tube. To serve, cover crepes  with remaining sauce, sprinkle with cheese.
---