Texas Caviar Recipe
a.ka. Cowboy Caviar
I like to serve this Texas Caviar recipe on Rosh Hashanna because black eyed peas are one of the traditional simanim. Sephardic Jews of Egypt ate them as an omen to increase our merits on the Day of Judgement. "Rubia" means "increase" and it sounds like "lubia," the Arabic word for this legume.
This southern favorite Texas Caviar recipe, is basically a bean salsa featuring black eyed peas and is called "caviar" because of its rich flavor. This winner gets a boost of flavor from pineapple, a good counter for the spicy jalapeno. (on Rosh Hashanna, it is preferable to omit the jalapeno, in keeping with the custom to serve sweet foods on the holiday.)
Texas Caviar
1 (14.5 ounce) can black-eyed peas, drained
1 cup pineapple, finely diced
1 sweet onion (such as Vidalia), chopped
1/2 cup cilantro, finely chopped
8 slices pickled or fresh jalapeno pepper, finely chopped, optional
4 red bell peppers, halved and seeded -OR- one (16 ounce) jar fire roasted peppers
1/2 cup vegetable oil
1/4 cup Dijon mustard
2 tablespoons lime juice (from 2 medium limes)
2 tablespoons honey
1/2 teaspoon salt
1/4 teaspoon pepper
1. In a mixing bowl, combine black-eyed peas, pineapple, onion, cilantro and jalapeno pepper, if using.
2. Preheat broiler and place oven rack in the top position. Line a large baking pan with foil. Place peppers cut side down on the foil and broil until skins are black, 8 to 12 minutes. Remove from oven. Using the foil lining the pan, wrap the peppers tightly and set aside for 10 minutes. This will steam the peppers and allow the skin to slip off easily. Peel the skin from the peppers. Any skin that will not slip off may remain. Chop the peppers and add to bean mixture. (Alternatively, drain and chop jarred fire roasted peppers.)
3. In another bowl, whisk together oil, mustard, lime juice, honey, salt and pepper. Toss with vegetables. Chill several hours. Serve cold as an appetizer salad, it's a fun salsa style dip with corn chips or refreshing condiment with grilled chicken or fish.
Makes: 4 cups, 16 servings ~ Can make ahead
Active time: 15 minutes ~ Cooking time: 10 minutes

Just replace the peas with black beans, and you have
the recipe for Cowboy Caviar, a Tex-Mex classic.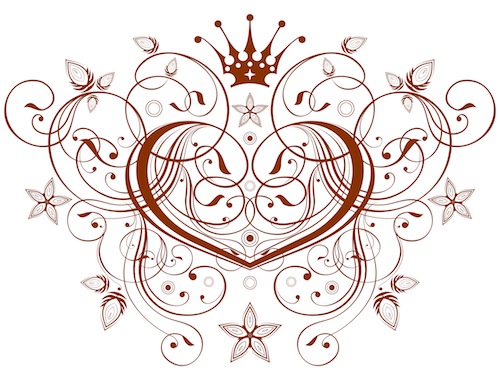 QITK tip: See the best way to roast bell peppers in the video on TheKosherChannel.
---
Cooking for The King by Renee Chernin
The book of Torah insights, recipes and practical tips
designed to bring majesty to the mundane.