Really
the Best Tomato Soup

with a secret ingredient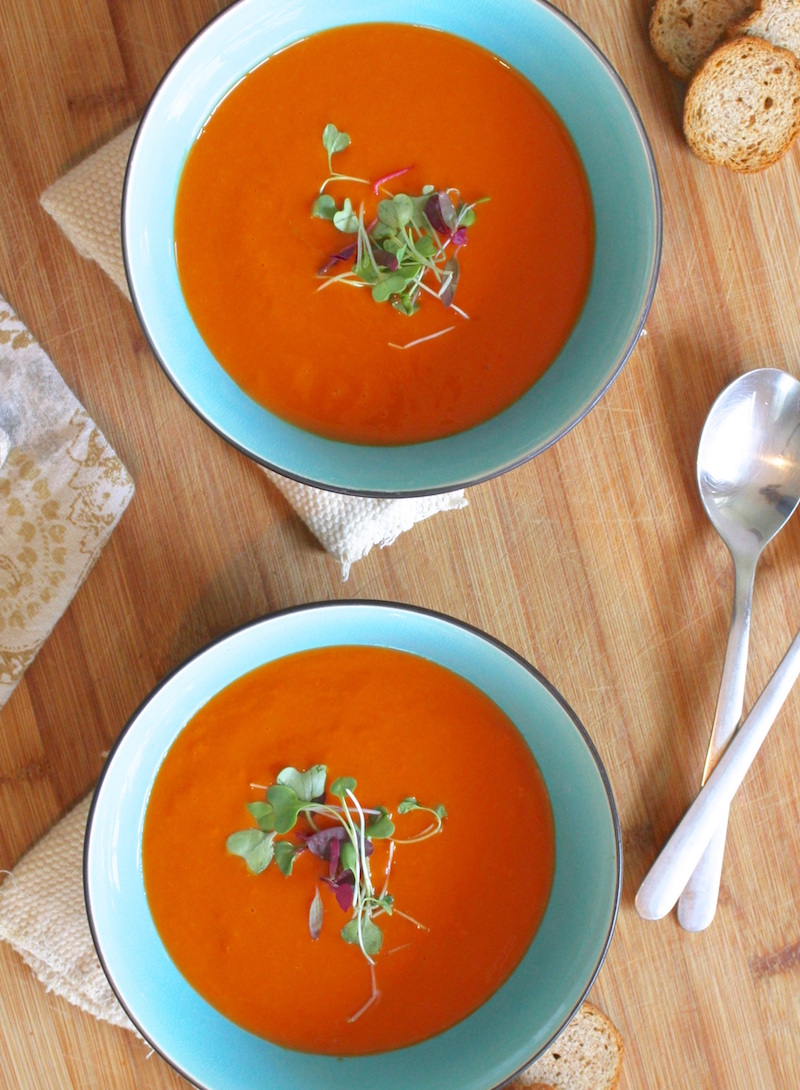 What is the secret ingredient is what makes this the best tomato soup recipe I have ever made? It is just a touch of honey. Its subtle sweetness balances the acidity of the tomatoes.  This is the basic recipe for that classic tomato soup that kids of all ages love because it tastes so homey.
This tomato soup recipe meets all my D~I~S~H requirements:
Delicious ~ Ingredients easy to find and you may have on hand ~ Simple ~ and Has adaptability. You can make lots of substitutions for the milk, throw in diced potatoes in step one to thicken it instead of the flour, add basil (the perfect match for tomatoes), or chop in some garlic ...you are the queen in the kitchen so make it your way. 
All you need now is a grilled cheese sandwich.
---
If you like this recipe page, please let others know!
CLASSIC TOMATO SOUP RECIPE
1/4 pound butter
1 tablespoon olive oil
2 small to medium onions, diced
2 medium carrots, diced
1/4 cup  flour
2 (28-ounce) cans diced tomatoes
1 cup vegetable broth or water
1 teaspoon salt

1/2 teaspoon pepper

1/2 cup half-and-half or milk
3 tablespoons honey
1. In a medium large pot, melt the butter over medium-low heat. Add onions and carrots and cook gently, stirring occasionally, until soft and onions are translucent, about 20 minutes.
2. Sprinkle flour over the onion mixture in the pot and stir until mixture is slightly thickened and pale gold, about 3 to 5 minutes; do not allow to brown.
3. Stir in the tomatoes and their juices, vegetable broth or water, salt and pepper. Raise heat to medium until the soup bubbles, then reduce heat to low. Simmer for 30 minutes, scraping the bottom of the pot frequently to prevent burning.
4. Stir in half-and-half or milk and honey. Remove from heat and purée using a hand blender. Taste for seasonings and serve hot.
Makes: 4-6 servings ~ Can make ahead ~ Can freeze
Active time: 15 minutes ~ Cooking time: 55 minutes

---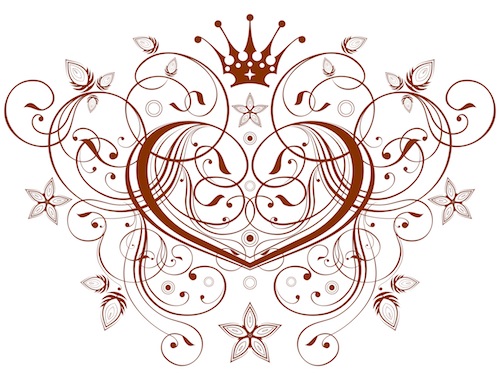 Lesson: sometimes the secret ingredient when dealing with a sharp or critical person is a subtle touch of sweetness, just enough honey to take of the edge.  

---
---