Oven Baked Homemade Fish Sticks

 Potchke now for Payoff later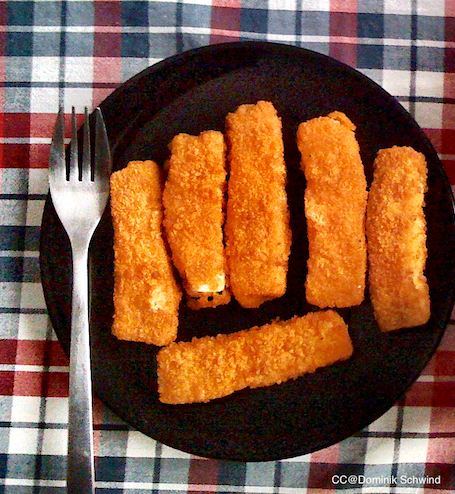 While I would never say this is a quick & easy recipe, I will say that the payoff is worth the potchke.  And that goes even more for the pan fried in oil version, which is definitely a taste above the oven fried version. 
That being said, if you are not tasting side-by-side the panfried vs. the ovenfried fish fingers, you might not even miss a thing, except the added fat. 
If I were making them again (and of course I will or this recipe wouldn't be here!), I'd make a double batch to freeze some for easy weeknight dinners for the kid in all of us.
---
Homemade Fish Fingers & Perfect Tartar Sauce
Use any firm fish such as cod, tilapia, flounder, salmon, bass, haddock. The lemon juice brightens the fish, and reduces "fishiness." Drying the fish and then dredging first in flour helps the coating to stay in place. 
3 pounds firm fish fillets, cut into 1-inch strips
juice of one lemon or 2 tablespoons lemon juice
2 cups all-purpose flour
4 large eggs
2 cups dry bread crumbs or panko
1 teaspoon Old Bay Seasoning
1 teaspoon garlic powder
1 teaspoon paprika
1/2 teaspoon black pepper

½ teaspoon dry mustard
zest of one lemon or ½ teaspoon lemon pepper
2 tablespoons olive oil or melted butter
1. Place fish strips a shallow container and toss with the lemon juice. Refrigerate while you prepare the coating.
2. In a shallow bowl or pan place the flour. In another shallow bowl or pie plate, beat the eggs. In a third bowl or pan, combine the bread crumbs or panko, the Old Bay Seasoning, garlic powder, paprika, black pepper, dry mustard and lemon zest or lemon pepper.
3.Preheat oven to 425°.  Line a baking pan with parchment paper or foil coated with cooking spray. Set aside.
 4. Line aother pan with paper towels. Remove fish from refrigerator and place on paper towels, Gently pat to remove excess moisture. Dredge fish strips in flour to coat both sides and shake off any excess flour. Dip in egg to coat completely, then roll in crumb mixture, patting to help coating adhere.
5. Place coated fish strips on prepared baking sheet. Drizzle with olive oil or melted butter. Bake 10-12 minutes or until fish just begins to flake easily with a fork, turning once. Alternatively, do not drizzle with oil or butter. Instead, pan fry the fish sticks in hot oil for 3 minutes on each side and drain on paper towels or an baking rack. 
Makes: 6-8 servings ~ Can make ahead ~ Can freeze
Active time: 40 minutes ~ Total time: 1 hour

---
The Perfect Tartar Sauce
Mix together and enjoy with Fish Fingers, French fries, chips, on chicken, on sandwiches.....
1 tablespoon of mayonnaise (low fat is fine)

1 teaspoon sweet pickle relish or finely chopped pickles
1 teaspoon lemon juice
1 teaspoon Old Bay Seasoning
---
If you like this recipe page, please let others know!
---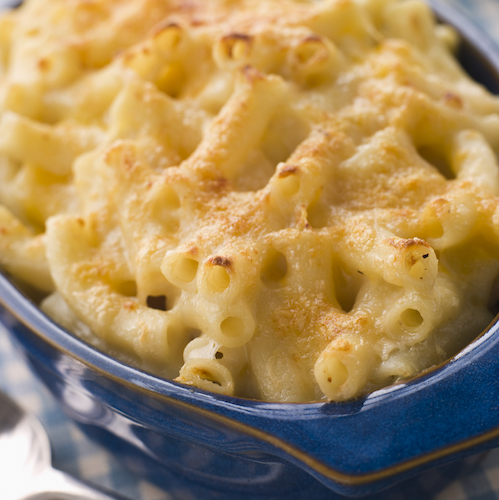 Homemade Mac & Cheese (no boil recipe)
Make your own Old Bay Style Seasoning Mix
---