The Best Recipe for Potato Pancakes
---

Queen in the kitchen tips you need to know to make the best latkes ever.  Watch the tep by step video, and you'll soon be a latke frying queen.  
---
THE BEST POTATO PANCAKES from Cooking for the King,

the Chanukah edition
This Queen of the Kitchen recipe for potato pancakes gives you crispy potato latkes on the outside that are creamy on the inside every time. If you want to know all the tips I have to make your own  potato latke recipe achieve such perfection, be sure to read the Queen in the Kitchen potato pancake tips in volume two of Cooking for the King, the Chanukah edition. For a visual taste of some of the fried desserts and latke recipes in the book...see here. 
4-5 large baking potatoes, scrubbed or peeled; you can also use a (3 pound) bag of frozen shredded potatoes, thawed
1 medium onion, peeled
1 egg
2 tablespoons flour or matzoh meal
1 tablespoon dill or parsley, optional
1 tablespoon lemon juice
1 teaspoon baking powder
1 teaspoon garlic powder

1 teaspoon salt
1/2 teaspoon black or white pepper
oil for frying
1. Grate potatoes and onions together and place in a large bowl, see tip #2. (If making frozen shredded potato latkes, chop in food processor until a grated consistency.)

2. Squeeze most of the water from the grated mixture into the same bowl and place squeezed potato into another bowl. Reserve 2 to 3 tablespoons of the starchy water from the bottom of the first bowl and add back into the potato-onion mixture in the second bowl.
3. To the mixture add egg, flour or matzoh meal, herbs if using, lemon juice, baking powder, salt and pepper. Mix well.
4. Place a large skillet over medium high heat. Pour in oil to reach 1/4 inch. Test by dropping a small amount of the mixture into the oil. When it sizzles the oil is hot enough. Gently place a mound of the mixture by tablespoons or 1/4 cup measures into the hot oil. Flatten gently with a spatula or spoon. Cook 3 to 5 minutes depending on size, until golden and gently flip to brown the other side for another 3 to 5 minutes.
5. Remove crispy potato latkes to drain on paper towels set over sheets of newspaper. Serve immediately. Most like to eat latkes with sour cream or applesauce. I heartily suggest this recipe for potato pancakes as a side dish to Beef Bourguignion for a deliciously warming make-ahead Hanukkah meal.
**You may keep latkes warm in a 250 degree oven for a half an hour or freeze for later use. To freeze, place cooked latkes in one layer on a baking pan in the freezer. When solid, remove to a plastic freezer bag and seal well. They will keep for up to 6 weeks. When ready to serve, place frozen potato pancakes on a baking pan and pop into a preheated 400 degree oven for 10 minutes.
makes about 20 latkes ~ can make ahead ~ can freeze
preparation time: 10 minutes ~ cooking time: 20 minutes using two pans
photo credit: Lisa F. Young@shutterstock.com
---
For delicious Chanukah menus, recipes and more finger lickin' latkes…..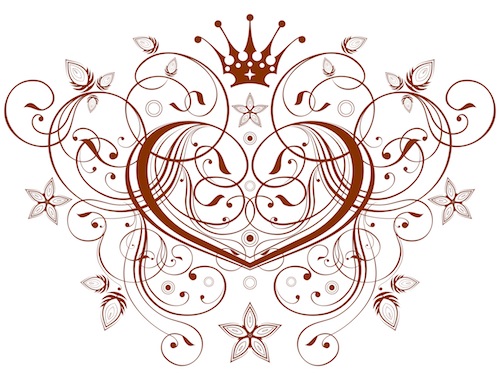 Cooking for the King is designed to be your holiday go-to guide.  Pages filled with recipes, cooking tips, stories and just the inspiration to enjoy the yom tov with your crown intact. Here's a taste of what you'll find inside the books~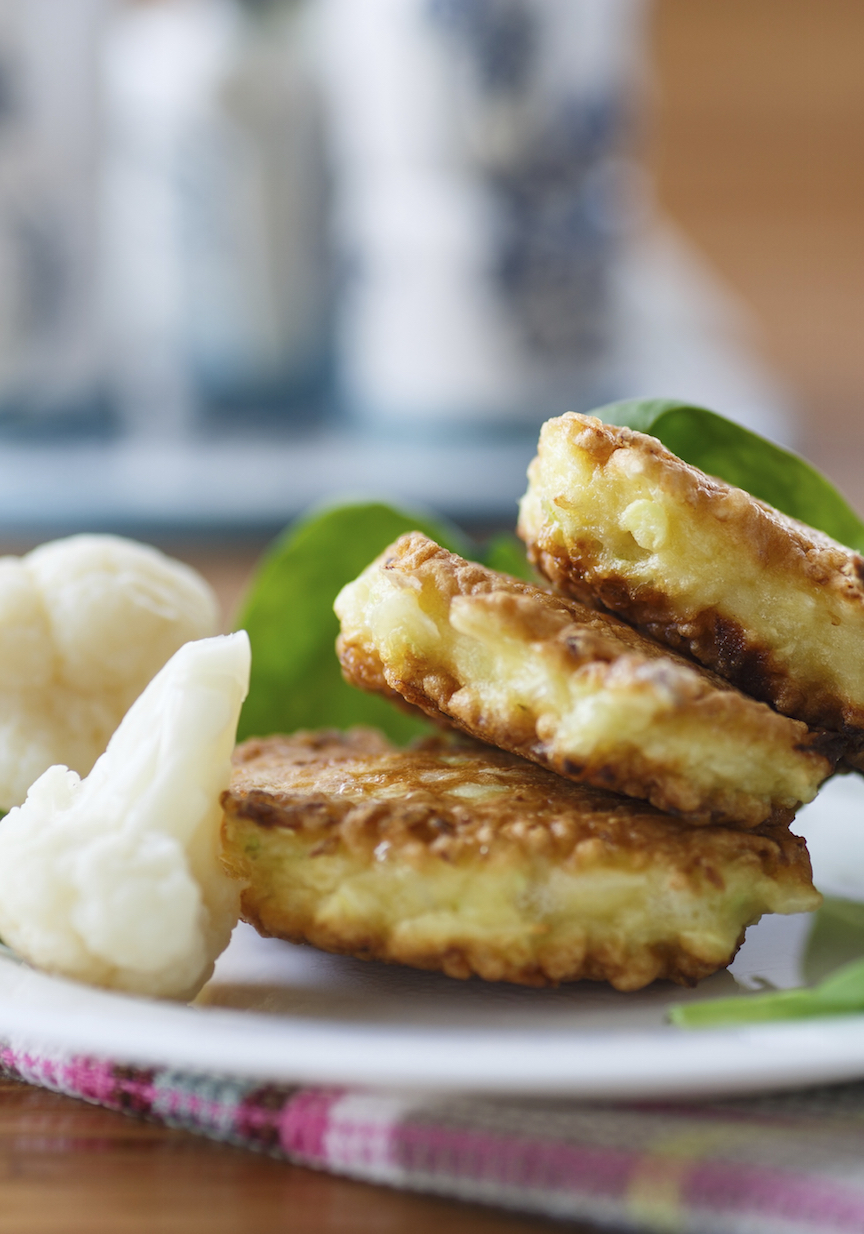 Cauliflower Latkes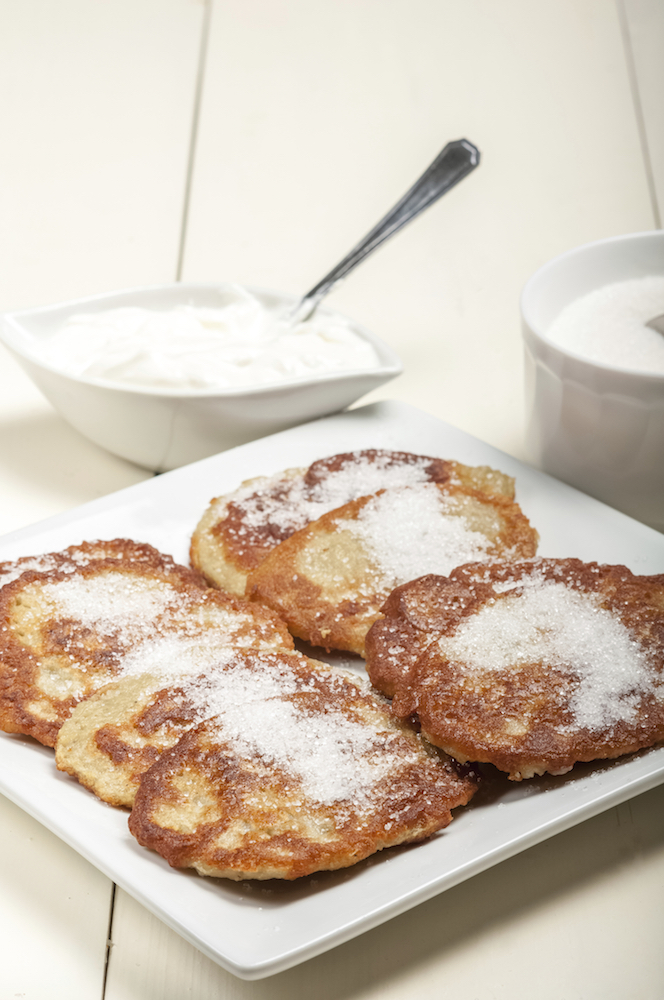 Light Cheese Latkes
Greek Spinach Latkes
Carrot Cumin Latkes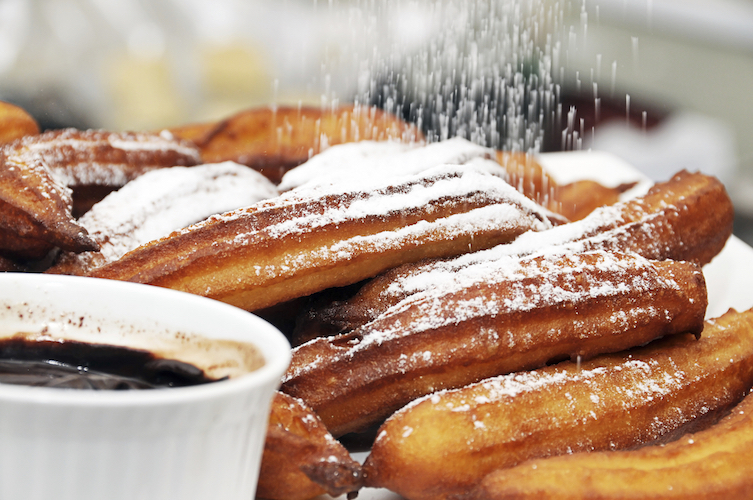 Churros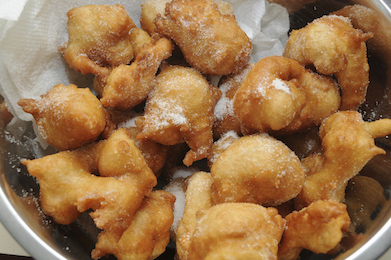 Sephardic Burmuelos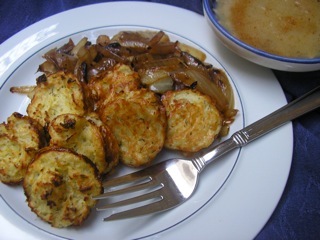 Low Fat Latkes
---
Each edition of Cooking for the King has recipes you'll enjoy all year, like:
Sephardic Leek Patties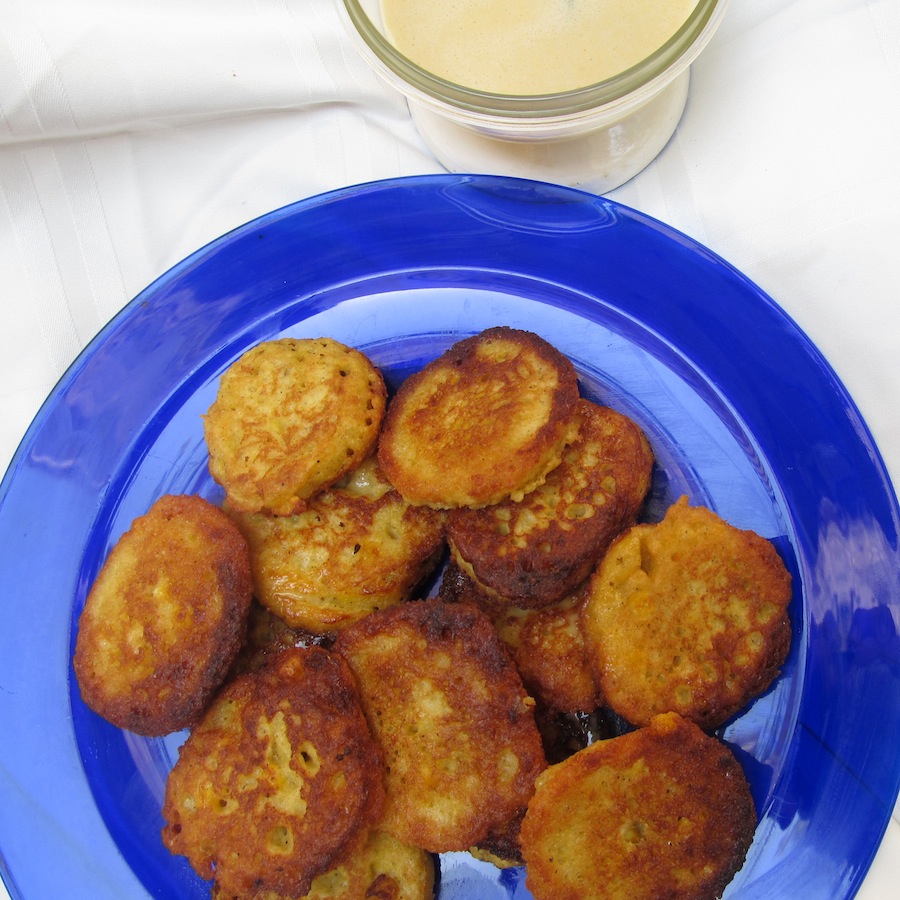 Dixie Corn Dollars
---