Japanese Ginger Salad Dressing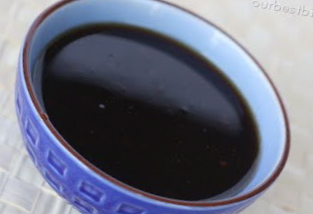 This Japanese Ginger Salad Dressing
is extremely versatile. It's also family
friendly because most kids like the
salty-sweet flavor balance characteristic
of Asian salad dressings.
Makes about 1 1/3 cups
1/4 cup vegetable oil
1/4 cup sesame oil
1/3 cup rice wine vinegar
4 shallots, or 1/2 small onion, peeled
1 clove garlic
1 1/2 inch knob ginger root, peeled
2 tablespoons ketchup
1 tablespoon tamari or soy sauce
1 tablespoon sugar
2 teaspoons lemon juice
1/4 teaspoon chili flakes
Place all ingredients in a blender or food processor and blend until smooth.
Serve Japanese Ginger Salad Dressing with Teriyaki Fish Salad, use as a dip for steak, chicken or egg rolls. Keep some on hand to drizzle over cooked green beans or a bowl of fresh greens and top with sesame seeds. Endless!
And did you know that ginger has enormous health benefits? Here's a page that tells you all sorts of interesting things about ginger with links to more recipes if you'd like to try cooking with ginger.