Simple Kosher for Passover Recipes
simple substitutions, and the simplest, best Passover recipe links
BS"D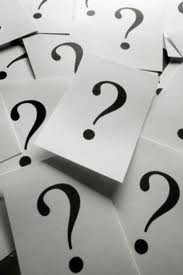 No Question: I'm determined to have a wonderful, liberating Passover, and arrive at our seder like a Queen. And NO we are not going to a hotel! Instead, I'm going to be Cooking for The King.
The Kosher Channel is where you'll find resources for making your kind of kosher for Passover recipes as well as make ahead substitutions and tips for simplifying your preparations.

Passover has gotten way too complicated and thekosherchannel.com is on a mission to provide you with dozens of simple Passover Recipes in 2014 / 5774.
And now...
The Kosher for Passover Recipes!~ from Cooking for The King
---
Easy Passover food substitutions

Rice vinegar=lime juice + sugar
Cider vinegar=lemon juice + orange or apple juice
White vinegar=lemon juice


Kosher for Passover Homemade Mayonnaise ~tricks, tips and how to make mayonnaise step by step
Soy Sauce Substitute~ wheat free Soy sauce for Passover and gluten free, too
Teriyaki Sauce Substitute~ great on hamburgers, as a chicken marinade and drizzled on steamed vegetables All Purpose Passover Pie Crust~for all your sweet or savory fillings, make several and freeze ahead
Cholent for Passover ~a.k.a. Yapchik,and it's delicious cholent for Pesach
---
How to arrive at your seder like a Queen
~Notes from HaRav Scheinberg, zt"l.
---
Cooking for The King by Renee Chernin
The book of Torah insights, recipes and practical tips
designed to bring majesty to the mundane.