Olive Dip for Olive lovers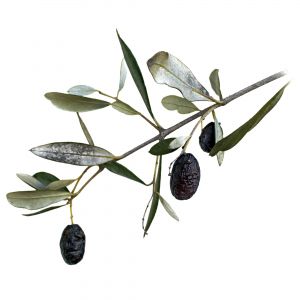 We enjoy Olive Dip with this abundance of Green and Black Olives that make a rich and adaptable tapenade. We serve dips like this weekly  with the Shabbos salads and appetizers; it makes delicious spreads on challah  and it's a nice presentation as a topping over plain chummus.
Make extra because these recipes both are great to have on hand for weekday cooking. Add to pasta sauce, tuna or chicken salad, stir into dressings. For more ways to repurpose this and many other kosher recipes, see olive dips in the Planned Overs section of theKosherChannel.com for delicious ideas you'll want to keep under your crown.
OLIVE LOVERS OLIVE DIP RECIPE
1 can pitted black olives, drained
1 (16 ounce) bottle pitted Spanish green olives, drained
1 (12 ounce) jar pitted kalamata or Greek olives, drained
2 cloves garlic, peeled
1 teaspoon sugar

3 tablespoons balsamic vinegar
3 tablespoons olive oil
In the work bowl of a food processor, pulse olives and garlic until no large chunks remain, do not puree.  Add sugar, vinegar and olive oil and pulse to just incorporate. Place in a tightly sealed container for one hour before serving. 
---
QUEEN IN THE KITCHEN VARIATIONS FOR OLIVE DIP~
Stir 1/4 cup of olive spread together with 8 ounces feta cheese and pine nuts
---
Stir 1/4 cup of olive dip into 16 ounces softened (pareve or dairy) cream cheese . Add 2 tablespoons chopped sun dried tomatoes. 
---
Mix 1/2 cup olive dip with 1/2 cup mayonnaise, 1/4 cup chopped walnuts and 1/2 teaspoon black pepper.
---
Add 1 tablespoon finely chopped jalapeno pepper to olive dip for a spicy version.
---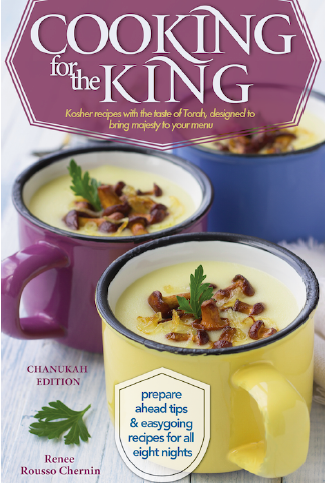 You'll find more ways with olives and olive oil tips, health facts and what we can learn from the olive tree in Cooking for the King, the Chanukah edition with recipes and Torah insights to illuminate your entire year. 
---