Easy and Elegant Recipe for
Lemon Garlic Chicken
 There are many techniques and variations of the basic recipe for Lemon Garlic Chicken.

   My goal was to distill the various recipes to its simplest preparation and adaptability. I am happy to say, here it is.  
This Lemon Garlic Chicken is a true Queen in the Kitchen recipe. Why?   ~Because she S-A-I-D so:

Simple ~goes together in under 20 minutes

Adaptable ~add potatoes, carrots, the herbs you want

Ingredients ~that are easy to find

Delish!

I often make an extra chicken or two for cook-once-eat-twice recipes that make weekday cooking so much easier. With this easy chicken recipe, nothing goes to waste. The back, wings and remaining sauce make the most amazing chicken soup. And all that is something to keep under your Crown.
The Recipe for  Lemon Garlic Chicken ~

from

Cooking for The King
1 (3 pound) chicken
4-6 cloves garlic, unpeeled
1/4  cup extra-virgin olive oil
1 lemon, washed well and halved 
3 teaspoons kosher salt
1/2 teaspoon fresh ground pepper
1 teaspoon dried thyme, rosemary or dill
1. Preheat the oven to 400F degrees.  Wash and dry the chicken.
2. In a large bowl combine all ingredients, squeezing the lemon juice over all and tossing in the halves. Roll the chicken around in the bowl and stuff the cavity with half a lemon and some of the garlic. 
3. Place the chicken in a roasting pan, breast side up. Pour liquid over and around.  Roast uncovered in the preheated oven for 1 hour. At this poing you may remove from the oven or cover the chicken tightly and lower heat to 200F degrees for up to 2 hours. 
Makes: 4-6 servings ~ Can make ahead
Active time: 15 minutes ~ Cooking time: 1  hour
Scrumptious pareve side dishes, perfect accompaniments to serve with your Queen in the Kitchen Recipe for Lemon Garlic Chicken, and more await you here.
From theKosherChannel reader, Eleanor who asked,  " I love your Lemon Garlic Chicken and am making it for Passover.    I would use chicken with skin because I did a trial run with boneless, and it's great, but probably better with chicken breasts with a bone & skin. How do I simplify the recipe for chicken breasts vs. a whole chicken?"
A: To adapt for bone in chicken breasts, I'd follow the recipe as is and reduce the cooking time to 30 minutes. There is so little fat in the breast meat to keep it moist you want to be sure it does not bake too long and become dry. You are correct in keeping the skin on to help ensure moistness.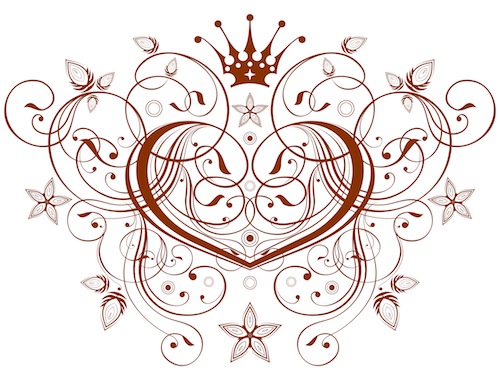 This recipe for Lemon Garlic Chicken is the perfect recipe for Shabbos Chicken. Put it together Thursday night  in a large plastic zip lock bag and keep in the fridge. Friday afternoon, just dump everything in the bag into a large pan and finish it off as in step #3. 
---
---
Cooking for The King   by Renee Chernin
The book of Torah insights, recipes and practical tips
designed to bring majesty to the mundane.
Cooking for The King by Renee Chernin ~ The book of Torah insights, recipes and practical tips designed to bring majesty to the mundane.
---