Olive Dip for Olive lovers
from Cooking for the King, the chanukah Edition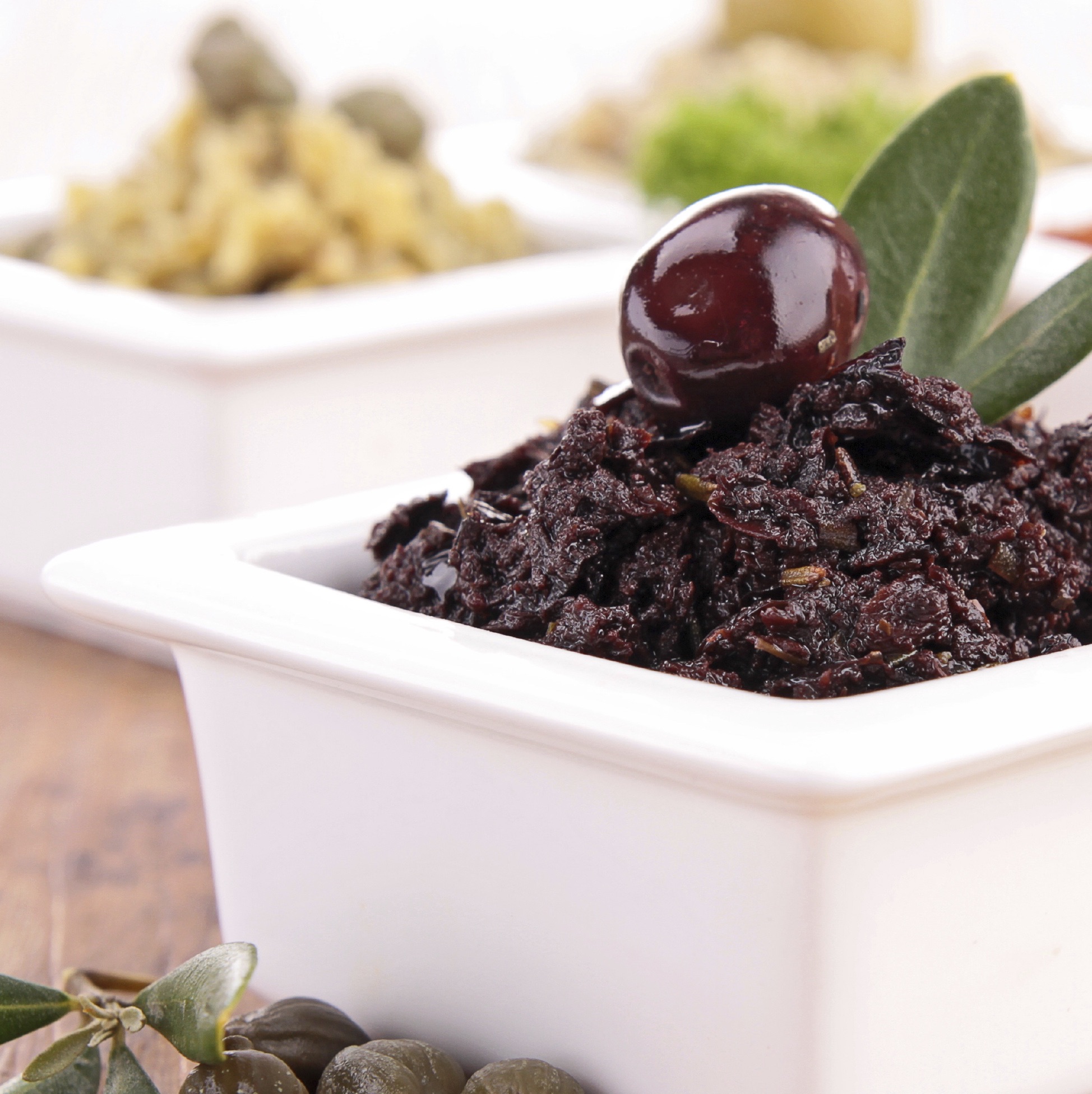 ---
OLIVE TAPENADE RECIPE
1 cup brine cured olives, pitted
1 tablespoons capers, drained
4 anchovy fillets, optional
2 garlic cloves, peeled
1 tablespoon lemon juice
1 tablespoon basil leaves, or 1 teaspoon dried basil
3 tablespoons olive oil
In the work bowl of a food processor, pulse olives, capers, anchovy if using and garlic until no large chunks remain, do not puree.  Add lemon juice, basil and olive oil and pulse to just incorporate. Place in a tightly sealed container for one hour before serving. 
---
QUEEN IN THE KITCHEN VARIATIONS FOR OLIVE DIP~
Stir 1/4 cup of olive spread together with 8 ounces feta cheese and pine nuts
Stir 1/4 cup of olive dip into 16 ounces softened (pareve or dairy) cream cheese . Add 2 tablespoons chopped sun dried tomatoes. 
Mix 1/2 cup olive dip with 1/2 cup mayonnaise, 1/4 cup chopped walnuts and 1/2 teaspoon black pepper.
Add 1 tablespoon finely chopped jalapeno pepper to olive dip for a spicy version.

---
you might enjoy: