Southern and Pareve Pumpkin Pie Recipe

what could be better than that?
©istockphoto/ Jack Puccio


Who would ever think that a pareve pumpkin pie could be the subject of determined debate? Is it a side dish or dessert? Do you top it with marshmallows or a dollop of whipped cream? 

Well, I can tell you from my own roots in the deep South, that a true Southern pumpkin pie is always-and only-a delicious side dish. A meltingly gooey marshmallow topping or a garnish of whipped cream .—although there's a decadent appeal to that, you know—is not to be found on the pumpkin pies I know and love. 
Plain and simple. Tried and true...and now the recipe directly from the first edition of Cooking for the King. Is Pumpkin Pie a dessert or a side? It's yours to decide.

Perfect Pareve Pumpkin Pie
2 pounds pumpkin, peeled and seeded -or-2 cups canned pumpkin
2 prepared pie crusts*
1 stick margarine or 1/4 cup canola oil
2 eggs, slightly beaten
1/2 cup milk, almond, coconut or soy milk
1/2 cup sugar

1/4 cup brown sugar, firmly packed
1 teaspoon cinnamon
1 teaspoon vanilla
1/2 teaspoon nutmeg
1/4 teaspoon allspice
1. Heat the oven to 400°F. Place pumpkin on in a baking pan filled with 1 inch of water. Bake for 1 hour or until very tender when pierced with a fork. Remove from the oven, pour off any remaining water. Mash pumpkin and measure out 2 cups. Reserve remainder if any for another use.

2. Bake pie crusts for 8 to 10 minutes until crust begins to brown. Remove from oven.
3. Lower oven to 350°F. In large mixing bowl combine the 2 cups of mashed pumpkin, margarine or oil, eggs, milk, sugars and spices. Beat with an electric mixer well until fluffy.
4. Pour mixture into pie crusts. Bake in preheated oven 20 to 30 minutes until custard sets and crust is browned. Turn off oven. Allow pies to rest in oven with door ajar for 30 minutes to one hour. This helps keep the crust flaky.
Makes: 2 pies, total of16 servings ~ Can make ahead ~ Can freeze
Active time: 20 minutes ~ Cooking time: 30 minutes
QITK TIPS WITH PUMPKIN PIE:
---
Southern Pareve Pumpkin Pie & more recipes in Cooking for the King
This recipe and many other delicious kosher recipes are now in print !   It's the cookbook women I respect have asked for: offering a wide range of make ahead kosher recipes and ideas perfect for any Shabbat or Yom Tov, it is chizuk, it is elevation.  It is sometimes funny and sometimes serious.  It speaks to who we are --and who we really want to be.  Get your copy here....
---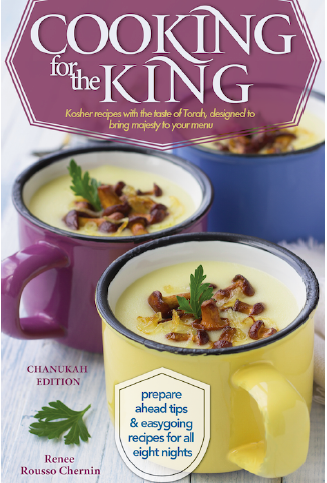 Pareve Harvest Bisque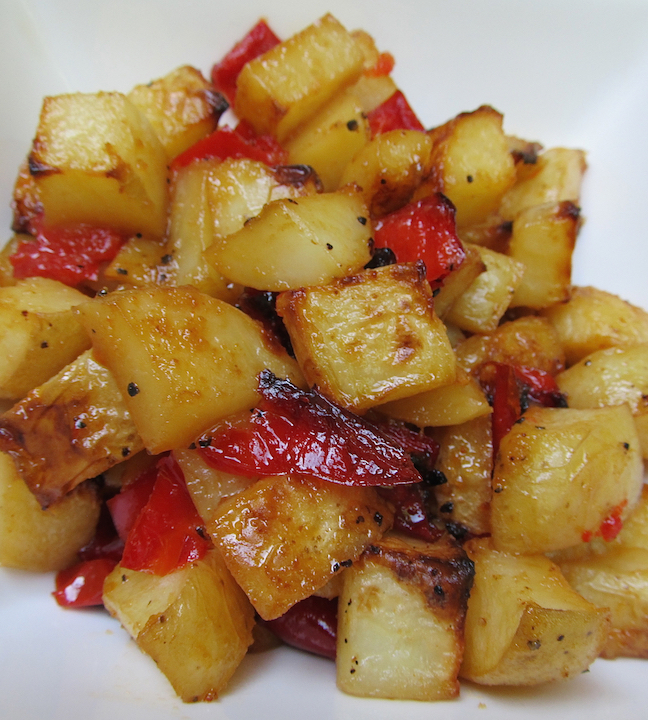 Good as Gold Potatoes

Why do I call this Onkeles Salad?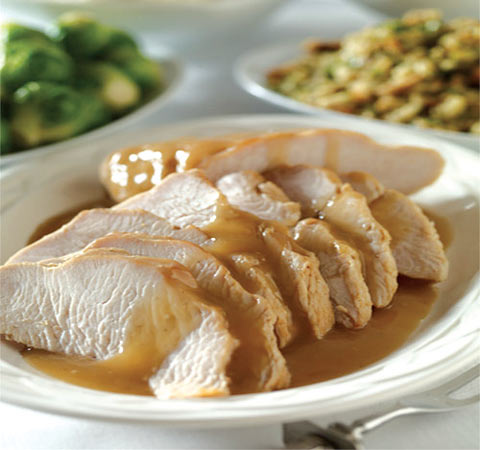 Thank you Ma'am Southern Turkey & Gravy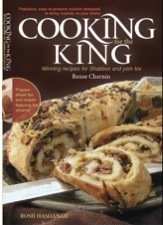 ---