WELCOME TO THEKOSHERCHANNEL.COM
where you'll soon discover the secret ingredient to delicious kosher cooking is ~you.

There is a lot more to cooking than planning and shopping and recipes. There is the one who does it with others in mind.
---
 Jewish women have a special prayer we say in the morning thanking Hashem for making us kirtzono, according to His ratzon: His choice.  This Hebrew word, ratzon shares its root with another word, tzinor, meaning "conduit," or channel.  WHAT DOES THAT MEAN?  As you go about your daily activities, work, laundry, appointments and yes, cooking--you are actually a channel, a kosher channel, through which Hashem's blessings can flow from Above into your home. 

When you cook ~ you are cooking for The King.
Whether we are an executive in a Fortune 500 company or feel fortunate to work full time at home, or like most of us, are somewhere in between, 
 as a Jewish homemaker ~ You Are Queen
---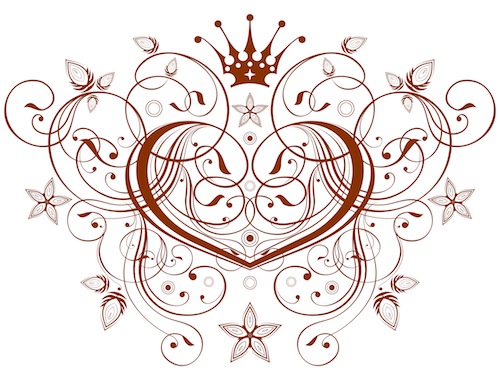 Besides lots of TNT kosher recipes you'll surely want to try... ...this site is all about YOU- the exalted status of the Jewish woman who channels holiness and nobility into the lives of those around her.
---
COOKING for the KING ~ by Renee Rousso Chernin 
The book of  tried and true kosher recipes, health & cooking tips.  Seasoned with the taste of our Torah, designed to bring majesty to the mundane.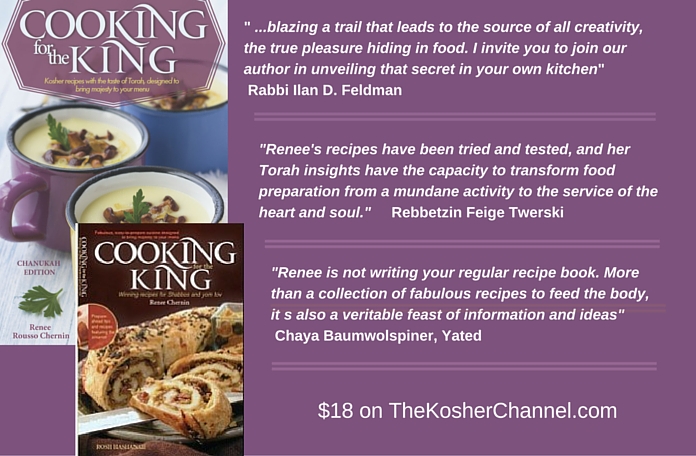 ---