~Entrees~
Kosher Beef Bourguignon ~delicious Jewish version of Julia Child's very un-kosher recipe
Smoke n'Cola Brisket ~a Hanukkah meal tradition with a sauce that is wonderful with latkes
A Better Deli Roll ~make ahead comfort food
Oven Fried Chicken ~you don't have to tell them it's not fried!
Chicken and Wild Rice Pilaf ~easy and elegant
Garden Vegetable Chili ~can serve this in so many ways
Oven Barbecue Salmon ~for your dairy meals
~Finger Lickin' Latkes & Faux Fried Sides~
Classic Potato Latkes ~and video! All agree potato latkes complement any Hanukkah meal
Winter Vegetable Fritters with Creamy Dill Sauce ~a different kind of latke
Sephardic Spinach & Feta Cheese Fritters ~new!
Oven Fried Eggplant ~creamy on the inside, crispy on the outside
Low Fat Latkes ~baked in a muffin tin
Dixie Corn Dollars with Honey Mustard Sauce ~a Southern tradition, perfect for Chanukah
~Salads~
Caesar Salad ~you can make Chicken Caesar Salad with this because it's pareve!
Snappy Slaw ~great make ahead, gets better every day
~Make it Easy~
Frittata This! ~easy dairy dinners
Olive Oil Dips ~two simple recipes to bring the tradition of cooking with oil on Chanukah to your table without frying
~Dessert!~
Bumuelos ~for a scrumptious Sephardic Hanukkah treat
Cupcake Menorah ~everyone decorates a cupcake, light them before dinner and eat them for dessert
Sufganiyot Cupcakes ~lower in fat and calories than fried, and so much less to clean up
NEW! Tahini Cookies ~made with olive oil and tahini paste, a flavorful exotic combination, so easy, the kids will want to get in on the fun
Sepahrdic Wedding Cookies ~for Hanukkah we call these "Snow Cookies"
Linda's Fruit Salad ~with cinnamon and a hint of vanilla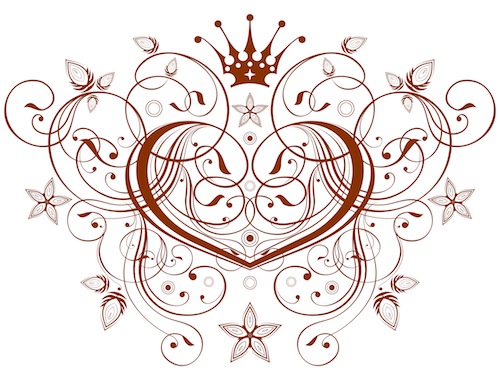 Plan to enjoy relationships with all the people Hashem has placed in your life. You'll plant memories that bond you each to one another~ and to the generations that came before us. It is not only their historic triumph over the darkness that we celebrate on Chanukkah...but our own tiny triumphs throughout our every day that we celebrate as well.
Hanukkah is a holiday bursting with meaning, ideas that we can apply to our daily lives. We eat traditional foods fried in oil at our Hanukkah meal to remind us of the miracles and bravery, and the dedication and purity of our forefathers ~attributes accessible to every Jewish woman as we build ourselves, our family and community.
Cooking for The King by Renee Chernin ~ The book of Torah insights, recipes and practical tips designed to bring majesty to the mundane.
---