Home for 
P

u

ri

m

 !
You're home for Purim seuda? Here are the Purim recipes you need! ( And here are more. ) Celebrate the Jewish holiday of Purim in Queen Esther's homeland. Welcome to Persia!  This year, Queen in the Kitchen is home for Purim, creating an aura of nobility in the food as we prepare for a crowd pleasing Purim Seuda.

Join me as we enter ancient Persia, where it all began....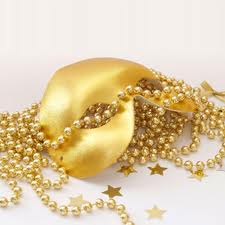 Purim Appetizer Recipes & Ideas
Garlic Twirls and challah rolls  studded with nuts and dried fruit  and served with Golden Olive Oil Dips
Kohlrabi Salad ~ The Best Ever Babaganoush
BeJEWeled Roasted Pepper Salad with cumin
Almost authentic Persian Stuffed Fish
a.k.a. Mahi-Ye Tu Por Ba Sabzi
---
---
Exquisite (& easy) Purim Entrees
Leave the salads on the table and bring out the colorful main dishes:
Holiday Meat Roulade  ~  Zucchini Couscous
Butternut Squash Khoresht
~and quite a story to go with it, read on~
---
Perfect Purim Desserts
Queen in the Kitchen Fruit Salad
~for Purim, replace the vanilla with Frangelico, yummm
---
~Purim 2015/5775~
The Fast of Esther is Wednesday March 4
Purim begins at sunset Wednesday, March 4 and continues until sunset March 5  
~~
In walled cities such as Yerushalayim and Shushan,
Purim begins at sundown on Thursday March 5 and continues until Shabbat begins
~~
Chag Purim Samayech!
---
---