Dates for Tu b'Shvat 5774
begins at sunset Wednesday, January 15, 2014
and ends at nightfall Thursday, January 16, 2014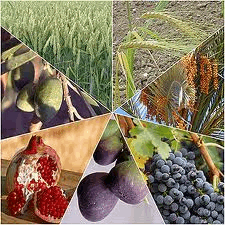 Menu I
THE TU B'SHVAT SHEVA MINIM, SEVEN SPECIES
CELEBRATION MENU
Here's why we celebrate Tu B'Shvat
with the Sheva Minim and here's how you do it:

~Starters~
Bread
Challah, foccacia, wraps or Onion & Poppyseed Twirls,
perfect to serve with these Olive Oil Dips
Green or Black Olive Tepanade
The olive, Israel's most precious fruit

Sheva Minim Tabouleh Salad
My "go to" Tu b'Shvatt recipe
~The Main Event~
Toasted Barley Salad with Pecans
Humble barley never tasted so delicious
Braised Carrots in Marsala Wine
A sweet side dish with an adult appeal
Chicken with Figs and Orange Sauce
Goes great with Marsala Carrots, rich and satisfying
~A Sweet Ending~
Tree Hugger Tart
chocolatey, fruity, nutty and oh so good
---
Menu II

TU B'SHVAT DESSERT BUFFET
Tu b'Shvat is the Rosh Hashana for the trees. Some try to eat as many different kinds of fruit as they can find throughout the meal and some bring out all sorts of fruity,
nutty desserts and sweets to share with guests on the holiday. Here are several dessert recipes from Cooking for The King that will help you to have the sweetest of Tu B'Shvats ever!

Linda's Fruit Salad Recipe
Moist Banana Bread
Tree Hugger Tart
Almond Macaroons
Sephardic Wedding Cookies
Oatmeal Date Bars

---
What is Tu b'Shvat about? Here's the inside story ....and if you're hungry for more,
here's a link to a previous Tu b'Shvat newsletter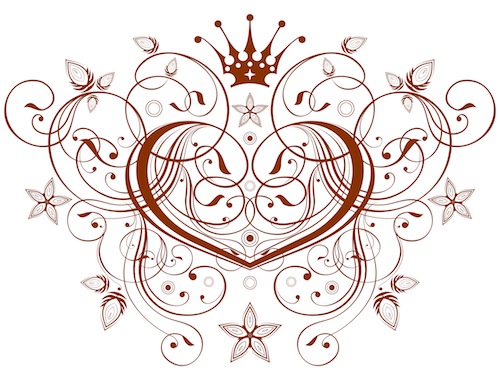 Do you want to be in on TheKosherChannel's inside story for the next holiday? You'll receive a timely and short newsletter chock full of links to new and delicious recipes and a Torah thought or two to chew on, as you prepare your home and yourself for the upcoming chag. Sign up to get your very own You are the Queen in the Kitchen newsletter here!
---
Cooking for The King by Renee Chernin
The book of Torah insights, recipes and practical tips
designed to bring majesty to the mundane.